Update from Appalachian State University
Friday, November 17, 2023
Nine class days remain in the fall semester. Students are making the final push to excel in their coursework, faculty are preparing the final assessments and staff are engaged in work supporting students and faculty. December graduates will soon mark one of the most significant milestones in their lives and will take their next steps prepared with their App State degrees. Best wishes to all as you close out the semester.
At the November meeting of the UNC System Board of Governors this week, board members discussed the recent findings of a study commissioned by the North Carolina General Assembly in 2021 to measure the return on investment for students who earn degrees at a UNC System institution. In future weeks and months, we will highlight more specifics of this study related to App State. Overall, the study clearly reveals the significance of public higher education in North Carolina:
The median lifetime earnings of UNC System graduates holding bachelor's degrees are approximately $1.2 million — with graduates making about $500,000 more during their lifetimes compared to lifetime earnings without a degree.


The median lifetime earnings for graduate degrees are $2.1 million — with a median lifetime return on investment that is $938,000 over those with only bachelor's degrees.


On average, students break even on their educational investment in less than 10 years.
Combined with App State's recent economic impact study, these findings are important indicators of the value of a public education in North Carolina and the significance of the investment students and their families — as well as taxpayers — make in the future of our state.
Last weekend, App State's Parent to Parent program, an outreach program of the Reich College of Education that serves families who have children with special needs in seven High Country counties, held its 13th annual Spooky Duke 5K/10K race and costume parade and contest. The event, which is attended each year by many of the families and children served by the program, had record participation this year. Nearly 60 student, staff and community volunteers and our App State Police Department supported the event, which featured more than 360 participants from across the state and raised $31,600 to support local families.
This week, App State celebrated International Education Week, a joint initiative of the U.S. Department of State and the U.S. Department of Education and part of our efforts to prepare our students with skills and experiences that will help them succeed in a global environment, as well as attract future leaders from abroad to learn and exchange experiences in the United States. Led by the App State Office of International Education and Development, the week's programming highlights the many opportunities students have to add to their App State Experience by learning about the global educational opportunities we provide. Many students and alumni have participated in study abroad programs. I invite you to hear some of their stories, which may inspire you to take your App State education around the world.
After defeating Sun Belt Conference adversary Georgia State 42–14 in Atlanta last weekend, another exciting weekend for the Mountaineer football program is ahead, as our team travels to James Madison University for another Sun Belt rival contest. James Madison is hosting ESPN's College GameDay, making this the second year in a row that App State will be featured on the show — incredible exposure for our university and football program. I know we all wish the team success heading into this game. Roll 'Neers!
Next week will be a short week, with only two days of classes — before the state holiday break on Thursday and Friday. Whether you are taking time to be with family and friends or taking time for yourself, whether you will be resting or busy, and whether you are traveling or staying close, I hope the change of pace will leave you rejuvenated.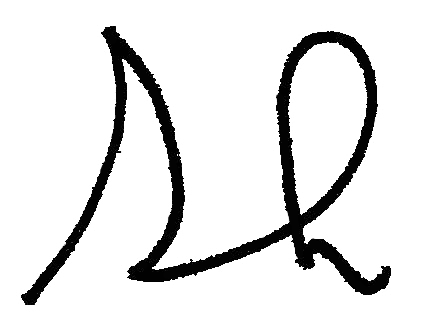 Sheri Everts
Chancellor