Update from Appalachian State University
Friday, November 10, 2023
During our annual Veterans Day Ceremony this morning, we recognized and thanked the students, faculty and staff who have served or are serving in the United States military. At App State, we set aside time each year to formally thank our veterans and their families for their service and sacrifice to our country.
Today's featured speaker was Provost and Executive Vice Chancellor Heather Hulburt Norris, whose remarks honored her parents, grandfather and father-in-law, all of whom served in our armed forces. She shared that her experiences growing up in a military household taught her the values of loyalty, commitment, sacrifice and honor, which she holds dear today as she leads App State's faculty and the university's academic enterprise. The program also featured Willson Hooks, a sophomore music performance major from Raleigh, who played the national anthem and Taps for the ceremony. North Carolina National Guard Cadet Arieli Pruitt, a senior from Kernersville majoring in cellular and molecular biology, opened and closed the program. Thank you to Heather, Willson and Arieli for your important contributions to today's program.
Military-affiliated students, faculty and staff enrich our university community, and it is our privilege to recognize and support veterans and active-duty members of the military and their families at App State. Today's program was part of a week of events and activities honoring veterans and other members of our military community. We are proud to be nationally recognized as a top university for the services and support we provide to our military community, and this long-standing recognition affirms our universitywide commitment to their success.
It is important that we dedicate time to thank the brave individuals who have served our country through their military service on this day and every day. I encourage you to reach out to veterans in any way you can, take the time to listen closely to the stories and needs of our veterans and thank them for their service to our country.
On Tuesday, I met with the Hickory Campus Advisory Council and previewed key data points from App State's most recent economic impact study. As he did with our High Country partners last week, Vice Chancellor of Enrollment Management Troy Johnson also shared information with the council on our work to increase access to higher education for residents of our region and state, as well as insight into industrywide enrollment trends, the importance of enrollment to any university's success, and App State's enrollment and expectations for the future. In these meetings and other settings, I continue to emphasize that we are committed to responsible growth and ensuring our students and communities are engaged in our planning. Enrollment for our full-time Boone students has remained at around 18,000 for the last three years, and as we increase our overall enrollment beyond 21,000 students, the growth will continue to be online and at our Hickory campus.
This semester, App State's Environmental Health, Safety and Emergency Management office, under its director, Jason Marshburn, welcomed 27 App State students with Emergency Medical Technician credentials into our new Mountaineer Medics program, which helps students gain career experience in emergency medical services while supporting campus events and the App State Community. These Mountaineer Medics are gaining practical experience in pre-hospital care — making our response times faster and our Boone campus safer for students, employees and visitors.
Congratulations to App State's women's field hockey team and men's cross-country team for winning their respective athletics conference championships. Congrats also to men's distance coach Brad Herbster, who has been named the Men's Cross Country Coach of the Year by the Sun Belt Conference, and to Emily Dinsmore, who was recognized as the Co-Field Hockey Coach of the Year by the Mid-American conference. This was the first Mid-American Regular Season Conference Championship for the field hockey team and the third Sun Belt Conference title for the men's cross-country team. We were pleased to recognize both teams on the field last Saturday night during the Mountaineers football game against Marshall.
Tomorrow, Mountaineer sports fans will be busy! Our women's basketball team hosts Ohio University at the Holmes Center as our football game gets underway on the road against Georgia State, and our men's basketball team takes on Northern Illinois, also on the road. Good luck to all of these teams — we will be cheering you on!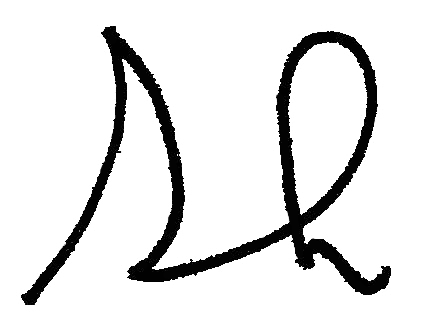 Sheri Everts
Chancellor