Update from Appalachian State University
This week, App State students, staff, faculty and alumni have been celebrating Homecoming 2023. Our Student Affairs and Alumni Affairs teams have worked together to present a terrific week of events, and the beautiful fall weather, combined with the excitement of Homecoming, make for a wonderful time for Mountaineers returning to Boone.
This evening, our time-honored Homecoming traditions will continue with the Homecoming Parade down Rivers Street, featuring grand marshals Nancy and Neil Schaffel. Their leadership ensures lasting support of the university's arts programming, supports young artists, and carries on the legacy of An Appalachian Summer Festival, begun by a core group of visionaries that included Nancy's parents.
At tomorrow's football game against Southern Miss — a new Sun Belt Conference rival traveling to Boone for the first time — University of North Carolina System President Peter Hans will toss the coin to begin the game. We appreciate President Hans joining us and being a part of our exciting Homecoming weekend.
Earlier this week, we were pleased to again host representatives from NCInnovation, a not-for-profit, rural economic development and research support initiative. This group of academic, financial and philanthropic leaders is working with regional universities to boost their innovative output for a better state, nation and world.
During this visit, topics of discussion included:
Meetings with academic leaders to discuss innovative projects being conducted at the college level.
On Thursday, we welcomed nearly 100 students from Watauga County schools to the Boone campus for AppKIDS day. I was honored to host these bright students for lunch and to provide each one with a new book. They also enjoyed a fabulous, interactive science demonstration by Jeff Goodman, senior lecturer in the Department of Learning, Teaching and Curriculum; a fascinating talk with Dr. Baker Perry, National Geographic Explorer and professor in the Department of Geography and Planning, about his research on Mount Everest; talking with the students on Team Sunergy and taking photos in our solar vehicle; playing games with staff from Alumni Affairs, checking out App State Police's newest electric vehicles; and getting autographs from Yosef and many App State student-athletes. This year, the high school students were also able to engage with members of our Admissions team about making the possibility of a college education a reality. 
AppKIDS, which is a project of App State's Staff Senate, is now in its 43rd year of making a difference in the lives of local K-12 students, and those who volunteer with this project will tell you it is one of the most rewarding experiences a person can have. Thank you to the dedicated members of the Staff Senate who work to support these students, and to the many campus partners who helped provide them with a full App State Experience.
Homecoming is a time for each of us to remember and reflect on our own App State Experiences. While much will look and feel changed for our alumni returning to Boone, particularly related to our infrastructure, we remain true to our original mission of providing access to education, and we continue the teaching, research and service that sets us apart as a premier institution of higher education.
I wish everyone a safe and fun weekend.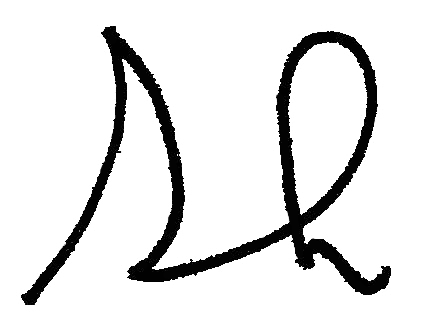 Sheri Everts
Chancellor