Update from Appalachian State University
The chilly air and vibrant tree foliage at the Boone campus signal the arrival of fall, a beloved season at App State. At the Hickory campus, we eagerly anticipate introducing future generations to the App State Experience during the campus's Fall Open House on Saturday.
This week App State has been celebrating transfer students during National Transfer Student Week with community-building activities and fun events. Transfer students make up 26% of our total undergraduate student body and represent a thriving population of talented students across all majors. We are committed to their success — this week and every week — and offer a broad array of support and services designed to help them transition and graduate efficiently.
App State's Police Department is transitioning its patrol vehicle fleet to electric vehicles — among the first for North Carolina police departments. The department worked with the university's Office of Sustainability and Facilities Operations to assess electric vehicle estimated emissions and costs compared with gas-powered vehicles. Each electric vehicle is expected to save the university more than $16,000 and avoid approximately 35 tons of carbon emissions in the first five years. These significant impacts on our budget and sustainability efforts keep App State at the forefront of innovative universities, and I appreciate the leadership of Police Chief Andy Stephenson, Chief Sustainability Officer Lee Ball and Associate Vice Chancellor Nick Katers for their collective efforts in this regard.
A team of App State researchers in the College of Arts and Sciences has been awarded a three-year grant from the National Science Foundation totaling more than $530,000. Dr. Robert Swarthout, associate professor in the Department of Chemistry and Fermentation Sciences, and Dr. Chris Thaxton and Dr. James Sherman from the Department of Physics and Astronomy were awarded the grant to support research at App State's Appalachian Atmospheric Interdisciplinary Research — or AppalAIR — facility and the Applied Fluids Laboratory. AppalAIR, which began in 2009, is a research facility designed to better understand changing regional meteorology and air quality, and the grant will assist in the team's atmospheric research. The research team also includes contributions from three App State physics students: Ethan Barber '22, an engineering physics graduate student from Durham; Shawn Beekman '22, an engineering physics graduate student from Cary; and Mason Fuller, a junior physics major from Colfax.
This year, we are expanding App State's Excellence in Service Program, which has recognized university staff members after five years of employment and then every five years thereafter, through retirement. App State values the collective efforts that all employees contribute to our overall mission, and the program will now also recognize faculty members who achieve these same milestones. I look forward to this ceremony becoming more inclusive, to honor faculty contributions and dedication to App State students.
The continued accomplishments of App State faculty, staff and students are the reason we regularly earn national recognition for leadership, innovation and excellence. Thank you for your contributions to continuing our 124-year legacy as a leader and an innovator in higher education.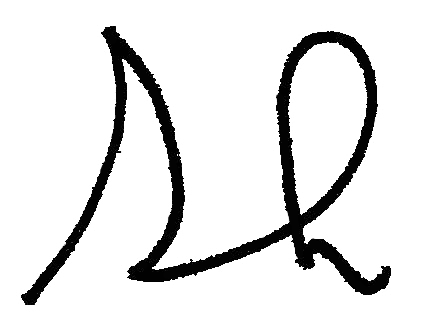 Sheri Everts
Chancellor