Update from Appalachian State University
With the new biennial state budget in place, legislative increases of 4% for EHRA and SHRA employees will be reflected in October paychecks. A huge thanks to our legislators for securing these key compensation increases for university employees.
Additionally, tenure-track faculty members who were awarded promotions to associate professor or full professor in March have been notified that their increases will be reflected in November paychecks. This year, I increased faculty promotion increases from $4,000 to $6,000 for associate professors and from $5,000 to $8,000 for full professors. These increases are well deserved by our innovative faculty, who are dedicated to our students, teaching and research.
Last month, I announced that App State has issued a request for qualifications from developers for a public-private partnership to build new student housing, parking and potential student support facilities at several Boone campus locations. This project will provide approximately 1,850 new beds in new residence halls and apartments on App State's Boone campus and Appalachian 105 property. While the population of full-time students living in the Boone community has increased by only about 200 per year on average and has remained at or near 18,000 for the last three years, we recognize that adding additional beds to the on-campus inventory should have a significant effect on the long-term rental housing market, helping balance the supply and demand.
At the start of the fall semester, the Department of Geological and Environmental Sciences began its fifth year operating an RV converted into an educational vehicle that brings hands-on science activities to K–12 students throughout Western North Carolina. This mobile outreach classroom, which they call a Geobago, is staffed by faculty and students and allows young students to use environmental science probes, computer technology and microscopes to explore environmental science topics. More than 8,000 young learners, educators and families throughout the region have engaged with this mobile classroom so far.
Congratulations are in order for 10 first-year App State students who have been named recipients of the Chancellor's Scholarship — the university's oldest and most academically competitive merit-based scholarship. This year's cohort has demonstrated exceptional academic performance, ambitious academic goals, leadership, service and creativity. During their time at App State, Chancellor's Scholars are provided with numerous classroom and experiential research opportunities, as well as academic mentoring in a living-learning community and study abroad opportunities. I look forward to watching this year's recipients as they grow and develop in their studies and as leaders.
Last weekend we welcomed nearly 3,000 visitors to our Boone campus during Fall Open House. Thank you to the many faculty, staff and students who helped showcase our university and the App State Experience to prospective students and their families. On Oct. 21, we will welcome prospective students and their families to our Hickory campus Fall Open House. We look forward to this opportunity to share more information with those interested in the App State Experience at Hickory next Saturday.
As Fall Break begins this weekend, we are in the heart of the fall semester. I hope our students and faculty enjoy a short break from their academic endeavors and return reinvigorated.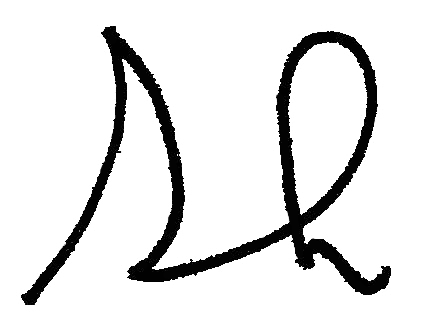 Sheri Everts
Chancellor