Update from Appalachian State University
Friday, September 29, 2023
Today, App State's Board of Trustees met on the Boone campus. We welcomed our newest board member, Tamela Everett, who was sworn in by Judge Rebecca Eggers-Gryder, along with our reappointed Trustees: Anita Greene, James Reaves, Mark Ricks, Kim Shepherd and Thomas Sofield. The board also elected officers, who will begin in their new roles at the December meeting. Mark Ricks is the new chair, Tommy Sofield is the new vice chair and Jamie Harris is now the secretary of the Board.
I am always proud to share a university update and highlight the many accomplishments of our faculty, staff and students at our Trustees meetings. You can read my full remarks here. Some of the highlights I shared include:
Updates on the new biennial budget, which continues a record of historically significant support for our university and demonstrates the confidence in the work we are doing. We greatly appreciate the UNC System Board of Governors and UNC System leadership, as well as the Board of Trustees, for supporting our funding priorities. Together, we are working to ensure we can continue to expand access to an exceptional App State education for the people of our region.


The continuing progress of more than 42 capital improvement projects, totaling nearly $300 million, including for Duncan, Peacock, Walker and Wey halls, as well as renovation and operating funds for the Hickory campus.


Our record-setting enrollment growth, especially in the areas of first-year, transfer, Latine and online students, while keeping full-time student enrollment in Boone steady.


Our graduation rates and first- to second-year retention rates are well above the national averages, which is particularly significant given that one-third of our students are first-generation college students. Ultimately, our goal is the graduation of our students in four years.


Our plan to increase our student housing inventory on the Boone campus. Guided by strategic planning, we will continue a process begun in 2015. Our goal is to provide the significant housing investments — to be achieved through cost-effective partnerships — that our campus needs and that the market increasingly demands. A recent housing study for Watauga County indicated that the county needs 1,700 units today to meet current demand for affordable housing. Since I arrived on this campus, I've been focused on increasing our inventory for student housing.

At the beginning of September, we issued a request for qualifications from developers for a public-private partnership to build new student housing, parking and potential student support facilities on the Boone campus, with a goal of adding approximately 1,850 new beds to our Boone campus housing inventory. Our transfer students, in particular, will benefit, as this is a population that tends to enroll later than traditional first-year students.


Continued recognition in university rankings by multiple publications, including Forbes magazine, Money.com, The Wall Street Journal, U.S. News & World Report and The Princeton Review. Our academics, innovation, value, benefits for student veterans and programs to enhance the first-year experience have all been recognized.
Each year, more than 5,500 students attain App State degrees. App State students graduate with debt loads that are well below the state and national averages, and the recent loan default rates of our students are some of the lowest in the country. These are important factors for our prospective students and their families as they consider App State — among their many other options.
With the governor's indication that he will let the new biennial budget bill become law, App State has received draft guidance from the UNC System on the implementation of legislative salary increases, including a 4% base salary adjustment for SHRA and EHRA employees this fiscal year, retroactive to July 1. Our Human Resources staff have begun preparations so that increases may be implemented as soon as possible. Additionally, we are preparing to implement increases to faculty promotion rates. I will keep you updated as the process moves forward.
Since I arrived on this campus just over nine years ago, our community has grown together. We've become a more well-funded university, with higher employee salaries, as well as more diverse — with a national reputation for innovation and teaching excellence. As we have grown and changed, we've remained true to our founding mission. And as we continue our critically important work, I look forward to continuing to grow together, as a community — one that now includes two campuses and even more capacity to meet the needs of the people of North Carolina. I thank all of you for your support to ensure that we continue to grow together.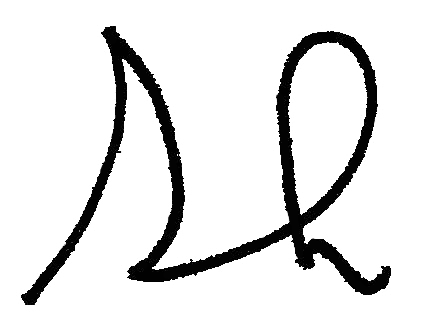 Sheri Everts
Chancellor