Update from Appalachian State University
Friday, September 15, 2023
This afternoon I presented the annual State of the University Address to our faculty, staff and students. I highlighted some of the key issues we are facing as an institution, along with key accomplishments.
We are building on the solid foundation established by our founders — B.B., D.D. and Lillie Shull Dougherty — as we continue to expand access to extraordinary and affordable educational opportunities. Amid a challenging higher education environment nationwide, with declining college enrollments and dozens of closures reported in recent years, our strong enrollment and campus expansion in Hickory demonstrate the university's robust market position, the commitment of our state to fund higher education and our steadfast belief in the power of higher education.
In 2018, I co-chaired the Higher Education Task Force for myFutureNC. A broad range of key educational stakeholders, we examined the state's current and projected workforce needs and launched a statewide conversation about economic competitiveness, workforce development and educational attainment. Informed by this work, we developed a goal of two million additional North Carolinians gaining a high-quality credential or postsecondary degree by 2030. App State is a proud partner in this statewide goal, which aligns with our founding mission.
This year, we broke records for overall enrollment, online, first-year and underrepresented students. Among the UNC System institutions, we had the highest increase in enrollment. Online and Hickory campus expansion was key to this success — in the last three years, the number of full-time students in Boone has remained at or near 18,000, and on average, in the last 10 years, we've seen an increase of about 200 students each year.
Importantly, we prioritize the success of our students, and our rates for first- to second-year retention and graduation/completion are well above the national averages. We are also working to meet housing needs for our students and employees, in order to ensure we can continue to recruit and retain exceptional students, faculty and staff.
Well over 100,000 App State graduates live and work in North Carolina, contributing to our growing economy and returning on the investment made in them by the people of our state. We are in the process of measuring the economic impact of the university to the region and the state, and I look forward to the opportunity to share that information in the coming months.
While we don't yet have a finalized state budget, I am encouraged by the conversations taking place in Raleigh about employee compensation. Since arriving at App State, I have been committed to leveraging any authority granted to me by the legislature and the Board of Governors to increase compensation for our employees, and I remain dedicated to doing so. I will provide an update when we have more concrete information about the new biennial budget and how it will impact App State.
On Wednesday, we held our annual Safety Festival on Sanford Mall, showcasing safety, health and wellness resources available to our students, and encouraging them to practice preparedness in the event of an emergency. At today's meeting, we distributed resource folders that provide important information about how to prepare and respond to the safety and wellness needs of the members of our university community, and we will also deliver these folders to each office on both our Boone and Hickory campuses in the coming days.
Today, we begin welcoming families to campus for Family Weekend. There are multiple events on and off campus for families to enjoy, including our much-anticipated home football game against in-state rival and UNC System partner East Carolina University. This will be ECU's first football game against the Mountaineers held in Boone since 1979!
Following the Mountaineers' opening week victory over Gardner-Webb on Sept. 2, a team of volunteers collected, sorted and diverted from the landfill more than 2 tons of waste at The Rock. I want to recognize and applaud all the Mountaineer volunteers who participated in this project through University Sustainability's Zero Waste Stadium Initiative. A big thanks to University Sustainability, Facilities Operations and App State Athletics for this partnership, which, beyond the environmental and aesthetic benefits, also creates an educational service-learning opportunity.
I hope everyone enjoys a great weekend in the beautiful High Country and that all families arrive safely to Boone and home again.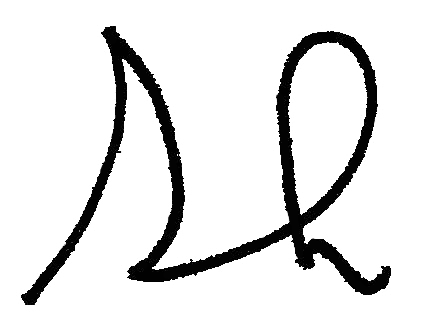 Sheri Everts
Chancellor