Update from Appalachian State University
Friday, September 8, 2023
App State has continued our trend of record-breaking enrollment for the 2023–24 academic year, exceeding 21,000 students for the first time in university history at our Boone and Hickory campuses, and online. We have the largest first-year class, the second largest transfer class and the most diverse student body in university history. For the fourth consecutive year, we've seen growth in App State Online enrollment, and with the opening of our Hickory campus, we are reaching more first-generation students. A few key statistics are below, and you can read more in this news story.
Total number of students enrolled — 21,253 (a 4% increase over last year).
Students enrolled in App State Hickory campus classes — 363.
First-year students — 4,227 (an 8% increase since fall 2022).
First-generation students — 6,083 (a 6% increase over last year), representing 31% of the overall student population and 58% of the undergraduate students enrolled in App State Hickory campus classes.
Rural students — 6,434, representing 31% of the total student population. 71% of App State Hickory campus students are from rural populations.
Transfer students — 1,591 (a 6% increase since last fall).
The most diverse student population in App State history — 19% of the overall student body.
In Boone and Hickory, and online, we continue our mission to extend access to higher education, to serve our region and to help secure a better future for all North Carolinians. Our strong enrollment numbers — in a particularly challenging market environment for our industry — signify that students recognize the value and high quality of an App State education and its power to change lives.
Our excellent record for retaining students and ensuring they graduate with low college debt, combined with our national reputation for innovation and teaching excellence, is a direct reflection of our faculty and staff's dedicated efforts to ensure an App State Experience that prepares students for success at our university and beyond.
App State's steady and targeted growth aligns with the UNC System's Strategic Plan priority of providing access to underserved populations, as well as the myFutureNC goal of increasing the number of North Carolinians with higher education degrees to 2 million by 2030. It is also a continuation of our founders' bold and ambitious vision to increase access to education for the people of this region.
As members of a university community, we understand the power of higher education to change lives. Many of us can recite statistics that show how much more earning power college graduates have. But those of us who are first-generation graduates have lived it — we are the people who make up those numbers. We have experienced, firsthand, the difference a college degree makes, not only for ourselves but for each subsequent generation. This experience makes us even more determined to use our influence to help others, especially students who are from rural areas, low-income families or who must work harder to access educational resources.
Yesterday, at our annual Founders Day celebration, we recognized our three founders — B.B., D.D. and Lillie Shull Dougherty — and, with many of their descendants in attendance, celebrated their vision for access, which, 124 years later, has led to our becoming a nationally recognized, premier public undergraduate institution.
In 1899, the Doughertys called students to classes with the ringing of the bell. Continuing this tradition reminds us of the significance of a vision, and stands as a testament to the university's enduring legacy of academic excellence. Yesterday, the 2023 members of App State's Bell Ringers Society took their place in university history as they represented the university's past and future. They are:
Dr. Harvey Durham — Dr. Durham served App State for 39 years. He was the university's longest serving provost, a position he held for 24 years, and also served as acting chancellor. Dr. Durham represents the esteemed faculty who fuel the imagination and spirit of our Mountaineer students.
Judge Rebecca Eggers-Gryder — Judge Eggers-Gryder proudly traces her ties with App State to her paternal grandmother — Nora South Eggers — who graduated from Appalachian Training School in 1911, and she is herself a 1983 alumna. Judge Eggers-Gryder represents the Town of Boone and Watauga County that have been home to App State for 124 years.
Bruce Guy and Linda Guy — This husband-and-wife team has — together — worked for App State for nearly 14 and a half years. Bruce is an employee in Parking and Transportation. Linda is an employee in Environmental Services. They represent the dedicated staff who have supported the university's mission and provided a foundation for the success of generations of students and faculty for 124 years.
Juan Pablo "J. P." Neri — J.P. is a senior from Raleigh majoring in history. He is the university's 57th student body president and a Chancellor's Scholar. Carrying forward a tradition of service, he also serves as the student fundraising coordinator for App Builds a Home and works as a substitute teacher. J. P. represents App State's current students.
Bob Snead — Bob served the university for 31 years — beginning as the director of Alumni Affairs, then becoming vice chancellor of development before retiring in 1997. His enduring engagement with the university continued as he championed the university's arts programming — including serving as chair of the An Appalachian Summer Festival Advisory Board. A two-time graduate of App State, he represents the nearly 146,000 alumni who have called App State home.
The day also featured a dedication of the university's portrait of Lillie Shull Dougherty, as well as lectures, a poster session and a meet-and-greet with our solar vehicle team. Thank you to Dr. Karl Campbell and the university's History Committee for your work for App State and for your leadership in this important event commemorating the founding of our university.
Yesterday, during a luncheon for the members of our 1899 Legacy Society, we recognized two-time alumna Jeannine Underdown Collins with the inaugural 1899 Legacy Society Award. This award recognizes a Mountaineer who is highly engaged, has made a planned gift commitment and has shown meaningful philanthropic support to the university. Jeannine is an exemplar for this award. Her leadership with App State includes leading the Board of Trustees and the Foundation Board, and her engagement includes academics, the arts, athletics and the alumni association. Her enthusiasm for App State is legendary, and she always has a warm smile, words of encouragement and sage advice for our students, faculty and staff. We congratulate her and thank her for her lasting dedication to the success of App State, and in particular, to our students.
Congratulations are also in order for our General Counsel, Paul Meggett, who has been selected as the 2023 recipient of the North Carolina State Bar's John B. McMillan Distinguished Service Award — the highest honor given to attorneys in the state and the only award given by the State Bar Council. Paul has demonstrated exemplary service to the legal profession and to our university. He will be honored at a ceremony in October.
Tomorrow, our Mountaineer football program will face UNC-Chapel Hill in the Tar Heels' first home game since the tragic events that began their semester. Oftentimes, sporting events take on a deeper meaning as they help mend a university and community. While we are looking for a victory for App State, we stand in solidarity with the Tar Heel Community and hope this event helps them continue to heal.
Please be sure to join me for the State of the University Address next Friday, Sept. 15, at 2 p.m. in Room 420 of the Plemmons Student Union, with a livestream available for those at our Hickory campus. This is an important opportunity for faculty, staff and students to come together as I provide a review of some of the issues we are facing as an institution and industry, along with key accomplishments and plans for the coming year. I look forward to seeing everyone there.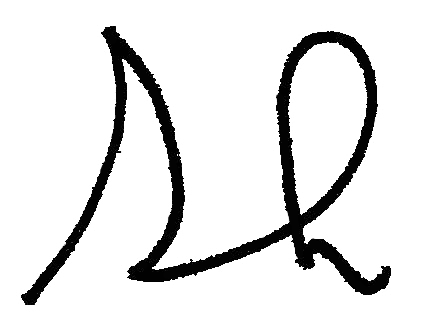 Sheri Everts
Chancellor