Update from Appalachian State University
Friday, September 1, 2023
As UNC-Chapel Hill grieves the death of a faculty member, whose life was taken during an act of on-campus violence, the hearts of the entire App State Community are with our sister university. I, along with members of my leadership team and our Student Body President, have reached out to our counterparts at UNC-Chapel Hill, offering our condolences and assistance if needed. At App State, support resources are available for students, faculty and staff — please remember to check in with your friends and loved ones and reach out for support if you need it.
September is designated by the Federal Emergency Management Agency as National Preparedness Month, and it's a good time to familiarize or reacquaint ourselves with university safety protocols. Our top priority is ensuring the safety and well-being of the App State Mountaineer community, and we have resources and measures in place to assist in keeping our campus community members safe during emergency situations. This article shares some important information and resources for students, faculty, staff and their families, including AppState-ALERT— the university's 24/7 emergency messaging system, and our methods for notifying parents, families and the public with important information during emergency conditions.
Last month, the sixth class of recruits graduated from App State's Police Academy — part of our Police Officer Development Program — and are prepared to serve the Boone campus and local community as certified North Carolina police officers. The 24 new officers will begin part-time service with the App State Police Department this week. I am proud to congratulate these dedicated individuals for their accomplishments and thank them for their service.
The new school year is underway for our mini-Mountaineers at App State's Academy at Middle Fork, which began classes on Monday, and at the App State Academy at Elkin, which started classes last week. These young students, who are in kindergarten through fifth grade, represent the future for all of us, and we wish them an exciting and successful school year!
A new resource is available for App State students and alumni with the recent launch of the Ask a Mountaineer mentoring program by our Alumni Affairs team. Through this initiative, students and alumni have access to the vast experience and expertise of nearly 146,000 App State alumni — just by asking a question. The program provides opportunities to build valuable connections for networking and professional development, and it is a great way for alumni to stay in touch with their alma mater, give back to the university and expand their Mountaineer network.
As we welcome cooler September days, our fall athletics season is officially underway. Several App State Athletics programs — field hockey, soccer and volleyball — are already off to a great start this season, the men's and women's cross-country teams begin their seasons today, and many of us are looking forward to the start of the Mountaineers football season. I look forward to joining the thousands of Mountaineer football fans at The Rock on Saturday, as we take on the Gardner-Webb Bulldogs.
During Saturday's football game, we will officially premiere our latest App State commercial, highlighting the bright potential of App State's future, made possible by our founding mission — to ensure access to higher education. I hope you enjoy this sneak peek.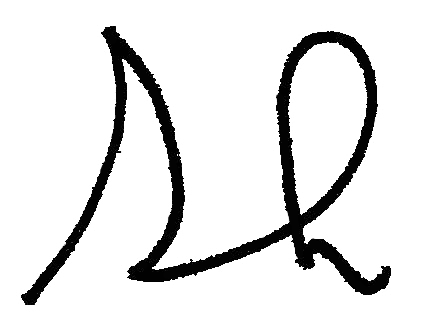 Sheri Everts
Chancellor