Update from Appalachian State University
It's been an important and historic week for App State as we welcomed students to classes in two locations. Students are settling into their routines and class schedules — meeting and reuniting with friends and faculty, and engaging with student life activities. Faculty are returning to classrooms filled with enthusiastic students and continuing their research and service, and staff are excited to welcome faculty and students back to campus.
On the Boone campus, a refurbished Campus Store and dining facilities are providing increased capacity, and in the case of the Campus Store, increasing sales revenue to enhance scholarship contributions for App State students. Renovations are underway to academic buildings as well, including Wey Hall and Edwin-Duncan Hall.
The Hickory campus features a newly renovated first floor with new classrooms, a library, modern and comfortable spaces for study and group work, and significant technology upgrades. The facility also has a new energy-efficient roof, a resurfaced parking lot and beautiful landscaping.
On both campuses, black-eyed Susans, the official university flower, are in full bloom.
I want to thank our staff and faculty for all of their incredible work to ready both campuses for students and faculty this week. Their many and varied talents add to the success of App State in so many ways, and we appreciate the monumental effort and dedication they contribute every day.
Over the last week I have spent time with industry leaders in both the Boone and Hickory areas. Recognizing App State's role as a public university, we endeavor to address workforce demand — in the community, the region and across the state.
We are so incredibly proud to continue expanding access to App State's tradition of excellence — including high-quality faculty interaction and undergraduate research opportunities. With the start of this new academic year, App State is able to offer more opportunities to even more people, across both campuses, making an App State education even more accessible.
We all understand the power of higher education to change lives. Seventy-three percent of App State alumni live and work in North Carolina, and statistics show that college graduates have more earning power. However, for those of us who are first-generation graduates, we understand more keenly the difference a college degree makes — not only for ourselves but for every generation that follows — because we have experienced it firsthand. My own experience as a first-generation college graduate drives my determination to ensure more people have access to an App State education. For students who are from rural areas, low-income families or who must work harder to gain access to educational resources, this is critically important — not only for the individuals themselves, but also for the health and well-being of our region and the state of North Carolina.
This afternoon, on the Boone campus, we will celebrate the research, scholarship and creative endeavors of App State faculty and staff. Fifty-five faculty and staff members will present their research and showcase their creative work, ranging from trauma, resilience and well-being in North Carolina college students, to reducing the carbon footprint of concrete construction, transcribing piano works for young string players and the health of marine ecosystems. Thank you to those who are participating, and thank you to the University Research Council and the teams in the Office of Research, Hayes School of Music and University Libraries who are presenting this event. Your work expands opportunities for App State's faculty, staff and students to engage in meaningful research and creative activities.
Tomorrow night is App State Night at L.P. Frans Stadium in Hickory! I hope you will join us as the Hickory Crawdads take on the Greenville Drive at 7 p.m. The first 1,000 fans will receive an App State-themed Crawdads hat. This is a terrific way to top off our first week of classes at the Hickory campus. I look forward to seeing lots of black and gold at the ballpark tomorrow evening!
The new semester is off to a fabulous start, and many wonderful experiences lie ahead for all of us this year.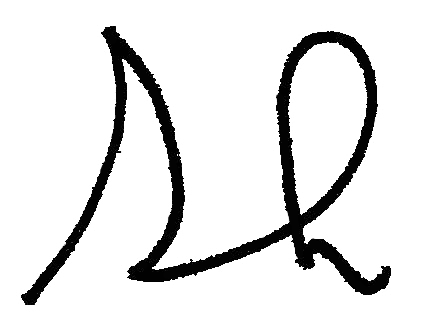 Sheri Everts
Chancellor