Update from Appalachian State University
Summer is in full swing at App State, and anyone who might think we slow down in the summer would be mistaken!
At the beginning of July, App State's solar vehicle team — Team Sunergy — traveled to Topeka, Kansas, for the 2023 Electrek Formula Sun Grand Prix. The team has secured a podium finish in nearly every FSGP competition it has entered since 2016, placing second in its class for this year's competition. Driving for Team Sunergy, Zach Howard, a junior sustainable technology major from Holly Springs, clocked the fastest lap in the multi-occupant vehicle class. I am proud of the hard work these students put into this program, and I congratulate them on another successful year.
An Appalachian Summer Festival is wrapping up its fourth week, and we're all looking forward to the grand finale — an outdoor concert featuring Darius Rucker on July 29 at Kidd Brewer Stadium, a collaboration between our App Summer and Athletics teams.
Monday began the Summer Institute for the university's academic department chairs. This series of events and discussion sessions provides key professional development opportunities for our chairs, and I am pleased to sponsor it each year. My leadership team and I were honored to join the chairs for a panel discussion on Monday. A big thanks to the participating chairs for their engagement and strong support of our students and faculty, and to Vice Provost Neva Specht for her work in planning and implementing the Summer Institute.
This morning I spent time with the Appalachian Entrepreneurship Academy Class of 2023. These innovative students from across the Appalachian region spent two weeks developing essential entrepreneurial skills — culminating with a business pitch to an audience of entrepreneurs. App State hosts this event each summer through our partnerships with the Appalachian Regional Commission, the National Consortium for Entrepreneurship Education and Hickory's STEMWest. I was inspired by these resourceful and imaginative students from across the region who share a drive to succeed and support one another — they represent the students we look to attend App State. Special thanks to Dr. Tracie McLemore Salinas, who directs this project for the university.
Last weekend, we celebrated our annual Alumni Weekend with several events that offered opportunities for Mountaineers to reunite and connect with one another and engage with their alma mater. The weekend included our Appalachian Scholarship Celebration, during which scholarship recipients shared their incredible accomplishments and donors shared their inspiration for supporting our students as they achieve their goals and dreams.
I also joined the Class of 1973 at the Black and Gold Reunion Luncheon as they celebrated the 50th anniversary of their graduation. For five decades, members of this class have been involved in helping shape the many successes of this great university. Their enduring connections with their alma mater demonstrate the power and significance of the App State Experience.
The signature event of the weekend was the Alumni Awards Gala, which honored three exceptional alumni:
C. Philip Byers '85, who spent 20 years in law enforcement and now serves the state as an education leader and a champion for students in our state, including as a member of the UNC System Board of Governors. Gov. Byers received the Distinguished Alumni Award, which recognizes individuals who have attained extraordinary distinction and success in their career fields and have demonstrated exceptional and sustained leadership in their communities.


U.S. Air Force Col. Brian "Scotty" McCullough '88 '98, who has a decorated military career with the Air National Guard and has remained an active supporter of App State scholarships and key App State projects, including the National Pan-Hellenic Council Plots and Garden. Scotty received the Outstanding Service Award, which recognizes individuals for their exceptional service to the university.


Stacy Roberson Reedy '06 '07, who serves as executive vice president and chief financial officer at North State Bank in Raleigh. Stacy received the Young Alumni Award, which is granted to individuals under 40 years of age for their exceptional service to the university and accomplishments in their careers.
These alumni are making real and powerful differences in the lives of current and future App State students. I applaud each of them for their continued dedication of time and resources to App State, as well as for being excellent ambassadors of the university.
In one month, the fall 2023 semester begins, and we will welcome students, faculty and staff to our Boone and Hickory campuses, and many staff members are hard at work in preparation. Of particular note, there are several renovation and restoration projects underway to ensure our buildings in Boone and Hickory are ready for the first day of classes. Special thanks to our Facilities Management team members for their incredible work.
The beginning of the academic year always holds promise and excitement, and we're particularly excited to begin the university's 124th academic year by further expanding the vision of our founders and ensuring access to education for the people in this region at a greater scale than ever before.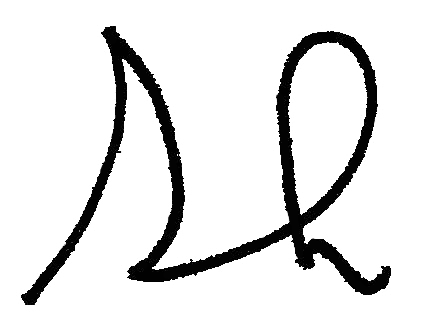 Sheri Everts
Chancellor