Update from Appalachian State University
Today, App State's Board of Trustees held its quarterly meeting in the Grandview Ballroom. The Honorable Rebecca Eggers-Gryder swore in our newest member — Juan Pablo "J.P." Neri, App State's new Student Government president. J.P., a junior history major, is also a Chancellor's Scholar. We were pleased to welcome him to the Board today.
I provided the Trustees with an update that included:
A review of the new UNC System funding model, which indicates we can expect funding to increase in the 2024–25 academic year and beyond.


A capital projects update — App State currently has 49 capital projects underway totaling over $278 million.


An overview of our preparation efforts in readying the Hickory campus for the first day of classes on Aug. 21.


An overview of App State's avoided utility costs reported at the Appalachian Energy Summit — more than $71 million.


Highlights of our faculty's many successes. You can read my full remarks here.
The Trustees approved:
The revised Faculty Handbook. In 2022, we were tasked by the Trustees to review our Faculty Handbook for compliance with the UNC Policy Manual, which is also undergoing significant updates (parts of it had not been updated in several decades). Today, we presented a revision to the Trustees, which involves significant work on behalf of the faculty, working with Vice Provost Specht. I appreciate the hard work of the many individuals who have been involved with this important modification. The Provost's office will continue to work with faculty and department chairs on operating procedures, training and implementation.


A resolution on the affirmation of Freedom of Speech at Appalachian State University. This resolution reaffirms the Board's commitment to institutional neutrality and academic freedom, and to freedom of expression as indicated in the university's Free Speech and Expression statement.


Expenditure requests for several facilities upgrades: a roof replacement for Roess Dining Hall, an upgrade to the University Post Office, a wastewater connection for our water plant to the Town of Boone and a request for increase in authority to replace the fire alarm system at the Holmes Convocation Center.
After a decade of service to App State, today was the last meeting for Trustee James Barnes, a 1984 App State alumnus who is rotating off the Board. On behalf of the university, I extend our sincere thanks to Trustee Barnes for his dedication to supporting the students, faculty and staff of our university. He has been a wonderful ambassador for us — we look forward to his continued involvement with App State, and thank him for his leadership.
Tomorrow, App State's solar vehicle team, Team Sunergy, departs for the 2023 Electrek Formula Sun Grand Prix at Heartland Motorsports Park in Topeka, Kansas. Team Sunergy will compete against teams across North America, driving ROSE, their award-winning multiple occupancy vehicle, in a grueling, three-day track race that tests the limits of the latest solar vehicle technology.
Team Sunergy, the entire App State Community wishes you the best of luck in this year's competition. We will be pulling for you and are sure you will again demonstrate the breadth and depth of Mountaineer talent and tenacity!
Summer is not an idle time at App State. Our progress is exciting and inspirational, and I look forward to sharing more updates in the coming weeks.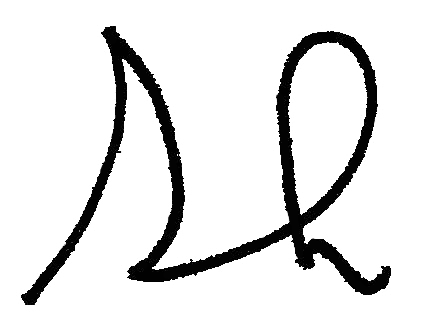 Sheri Everts
Chancellor