Update from Appalachian State University
Current and future Mountaineers are crossing paths on the Boone campus with our first Summer Session, orientation and campus tours busily underway. Summer is an extraordinary time of year to be in Boone — from the many arts and cultural engagement opportunities to the lovely weather and beautiful surroundings.
We have several renovation and restoration projects underway on the Boone campus, and we are also beginning some exciting major projects.
Over the summer months, construction is slated to begin on three key projects in App State's new Innovation District:
our zero-carbon district energy system, which will begin to transition our Boone campus away from steam power;
our new Conservatory for Biodiversity Education and Research. The conservatory will be among the nation's first academic research facilities built to the rigorous standards of the Living Building Challenge — one of which is that the building must generate more energy than it uses; and
our employee housing project, which will help meet App State employees' housing needs amid housing scarcity and cost inflation in Boone with more than 150 housing units.
Each of these projects is scheduled to come online in 2025, and it will be exciting to follow the progress. You can find more information and updates on our infrastructure projects here.
On our Hickory campus, renovation work is also underway. The roof replacement project, slated to be completed next month, will result in a more efficient membrane roof that will help with energy costs. Currently 13,000 square feet of solar-ready support posts are being installed on the roof for future solar arrays. Other completed and current renovation projects on the Hickory campus include:
Classroom, office and library space renovations, designed to be flexible teaching and learning areas for single-use and group work.


The parking lot, which has been resurfaced, and additional accessible parking spaces have been added.


Upgrades to the building's HVAC system, which will optimize efficiencies and monitor performance to quickly identify issues that need to be addressed.


Energy-efficient LED lighting has been installed on the first and fifth floors, and the parking lot lights have been relamped for brighter, code-compliant lighting.
We are so excited to have students join us at the Hickory campus in August!
You can learn more about the upgrading of our Hickory campus by visiting App State's Future.
These construction projects are funded by the FY 2021–22 biennial budget bill signed into law by Gov. Cooper in November 2021, and we appreciate the investment of our legislators and the taxpayers of our state to support and empower the limitless potential of App State's Mountaineers.
Even as construction continues, the Hickory campus is open Monday through Friday, from 8 a.m. to 5 p.m., and App State continues to accept applications for fall 2023 for both the Hickory and Boone campuses.
On Wednesday, we kicked off the 11th Appalachian Energy Summit with a keynote address by National Geographic CEO Dr. Jill Tiefenthaler and App State's own Nat Geo Explorer and professor of geography, Dr. Baker Perry, who has helped break three world records while installing weather stations at the highest points on Earth. It was an inspirational evening of science-telling, including insightful questions from our students, and I thank Dr. Lee Ball and the team in the Office of Sustainability for making it happen.
For more than a decade, the annual Appalachian Energy Summit has served as a beacon for government officials, industry leaders, educators and students from across the state and the University of North Carolina System, and I was proud to announce our latest milestone toward the summit's established goal of avoiding $2 billion in energy costs by 2025.
Our latest numbers show that the University of North Carolina System, North Carolina community colleges and other state agencies have realized more than $1.75 billion in avoided energy costs. This progress is even more impressive as we take into account the post-COVID increase in renovation and new construction projects taking place on all UNC System campuses, and across the state.
App State has realized more than $71 million in utility savings (energy and water use) since 2002–03, with nearly $56 million in avoided energy costs and more than $15 million in avoided water use costs.
As the state budget process progresses, we are carefully monitoring each development, as its outcome will be key to funding important new and continuing projects at App State, as well as salary increases for employees. I will provide an update when we have more concrete information about the budget and how it will affect App State.
Finally, congratulations are in order to our newest and youngest graduates at the App State Academy at Middle Fork, who celebrated the completion of fifth grade and their transition to middle school this week. We are so very proud of them! Our Elkin Academy students completed their first year this week as well. We wish all of our mini-Mountaineers a wonderful summer and share a reminder that you are always welcome to visit your college "on the mountain."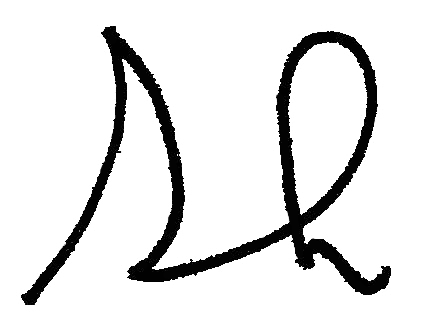 Sheri Everts
Chancellor