Update from Appalachian State University
Spring 2023 semester classes concluded on Wednesday, and the final exam period for the semester began today. During Spring Commencement next Friday and Saturday, we will celebrate our graduating students as they complete one phase of their lives and begin the next. I look forward to celebrating with our newest graduates, as well as their families, and the faculty and staff who have mentored, supported and guided them to this important milestone in their lives. Commencement is the ultimate celebration of our collective success.
I'm pleased to share that the official App State regalia that will be worn by our graduates is made of fabric produced from 100% post-consumer recycled plastic bottles and made in the USA. Next weekend's ceremonies will divert more than 73,000 plastic bottles from the landfill.
Next week is Teacher Appreciation Week and National Nurses Week, and we kicked them off a little early by sharing sweets from App State's Catering bakery with Watauga County Schools educators and our Department of Nursing faculty and staff as a small token of our appreciation. Next week, we will continue recognizing the remarkable professionals at the university and in our communities who strengthen the success and health of our region each and every day.
I am proud to acknowledge and thank the educators and health care professionals — and in particular, the App State alumni — who are teaching our future leaders and who are standing at the frontlines to care for our health and well-being. Thank you for your dedication to improving the quality of life for the people in our communities, across the state and beyond.
Last week, App State's Police Department was recognized by our local community for being voted the Best Government Agency in the Watauga Democrat's 13th annual Best of the Best awards. Our police department collaborates in many ways with other area law enforcement agencies and organizations to help keep our university and the surrounding community safe, and they regularly earn accolades for their innovative work and community policing model. I am pleased and proud that their efforts have also been recognized by our local community. Congratulations to Police Chief Andy Stephenson and our officers and staff for this recognition of their continued vigilance and service.
A recent assessment shows that App State's award-winning digital textbook rental system — one of the first of its kind in the nation — collectively saved our students more than $5 million over the last year. App State has one of the longest standing textbook rental programs in the nation and was one of the first higher education institutions to adopt a digital program. This program has been utilized by 99% of our student population, who have realized a savings of 34% compared with the price of purchasing new textbooks. Textbooks are often an unexpected and significant cost for college students, and we have long been proud of our textbook rental program, which is among many programs we implement to help keep the cost of an App State education as low as possible.
As we ready the App State Hickory campus for its inaugural semester, work on the building's 30-year-old roof is underway, earning some local media attention this week. The roof is being replaced with a new, energy-efficient membrane roof, designed to accept future solar arrays. This project is among several ongoing Hickory campus improvement projects funded by a $9 million allocation from the North Carolina General Assembly, which also include:
Repairs and replacements to the HVAC system.
Replacing the building's lighting with more cost-effective LED lighting.
Replacing the building's automation, fire alarm and control systems.
Significant IT upgrades appropriate for a modern academic setting, to include high-speed wired and wireless access and student workspaces that have the latest in collaborative technology.
Renovations underway to the main floor of the building include classrooms, a library, offices for faculty and staff, and common spaces for studying and collaborative work. You can see renderings and the latest floor plan on our App State's Future webpage dedicated to the Hickory campus.
We greatly appreciate the strong legislative support for our Hickory campus and this investment from the taxpayers in North Carolina, and are planning an exciting celebration for the first day of classes in August.
As we complete the spring 2023 semester, we have much of which to be proud, much to celebrate and much to anticipate in App State's future. I wish the best of luck to students completing exams and extend my sincere thanks to our faculty and staff for another terrific academic year.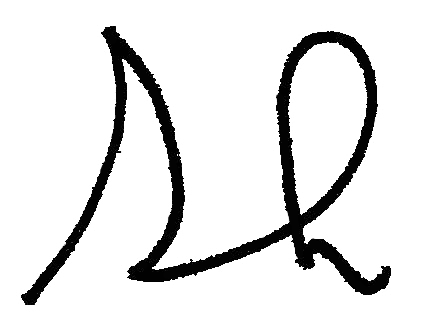 Sheri Everts
Chancellor