Update from Appalachian State University
This week, members of my leadership team and I traveled to the University of North Carolina at Pembroke on Wednesday to attend the UNC Board of Governors meeting.
The board authorized App State's Bachelor of Science in professional studies degree program, expanding App State's capacity to support those who have earned some college credits but withdrew before completing their degrees. This degree is a flexible and affordable option to help them transfer their credits, complete their degrees and advance their career prospects, and is also an important step for App State to help meet North Carolina's goal of ensuring that 2 million North Carolinians have a postsecondary degree or credential by 2030.
Additionally, at the April Board of Governors meeting:
The Committee on Budget and Finance heard a report on the North Carolina state budget that is in process in Raleigh. The North Carolina House of Representatives has passed its version of the budget, which will now be deliberated in the Senate. Additional funding for the App State Hickory campus is among the UNC System's budget priorities. I will update you in the future as the budget process continues.

The Committee on University Personnel approved revisions to The Code and UNC Policy Manual that further clarify and define the various avenues of faculty grievance procedures. This process is part of a Systemwide policy review that began last October and entails a chapter-by-chapter review of the entire code and a campus comment period for each set of revisions. The committee's approved revisions will go to the full board for approval at its May meeting, and if approved, the UNC System Office will work with individual constituent institutions on any changes related to implementation at the campus levels. Provost Norris and her leadership team will continue to keep the faculty up to date as this process progresses.

The Committee on Educational Planning, Policies and Programs reviewed a strategic plan for the UNC System to increase utilization of historically underutilized businesses. One of the co-authors of the plan, NCGrowth Analyst Cody Taylor, is a two-time App State graduate with a B.S. in political science and Master of Public Administration. He is also a first-generation college graduate and a Navy veteran, now earning his Ph.D. at North Carolina State University. Cody's work on this plan was impressive, and we are proud of his work to foster business growth and development in North Carolina.
While some members of my leadership team and I were at the Board of Governors meetings on Wednesday, Vice Chancellor of Student Affairs J.J. Brown joined a panel discussion on how "Higher Education and Employers can Partner to Power Talent Pipelines" at the annual Future of Catawba County Summit in Hickory. App State was proud to join Catawba Valley Community College and Lenoir-Rhyne University in this important discussion about the future of this region, and we are excited to help prepare the region's next generation of leaders along with these two esteemed higher education institutions.
On Monday, fifth graders from App State's Academy at Middle Fork traveled to the Boone campus for a field trip that included visits to the Beaver College of Health Sciences and a tour of App State Athletics facilities before spending time on the football field with several App State football players, who shared what it means to be a student-athlete. I hosted lunch for the students and presented each of them with their own copy of the Newbery Award-winning book "The One and Only Ivan," which is about the grit and determination it takes to reach your goals. It's always inspirational to spend time with our mini-Mountaineers — we want every one of them to be App State college students in a few years!
Yesterday, App State's Walker College of Business hosted the 64th Boyles Distinguished Lecture Series featuring App State Trustee and alumnus Jamie Harris, who graduated in 1984 with a degree in accounting. Trustee Harris, who was a standout student-athlete on App State's baseball team, is the chief financial officer at RXO, a firm with more than 7,400 employees that works with 100,000 independent carriers to solve complex supply chain issues for firms across North America, including many Fortune 100 and Fortune 500 businesses. In his talk, he shared leadership lessons gleaned from the baseball diamond, the business world and the boardroom. We appreciate Trustee Harris for sharing his valuable insights and experience and demonstrating ways for our students to innovate solutions in an increasingly sophisticated business environment.
Tomorrow will be a busy day for App State in Hickory, as we host an Open House at the Hickory campus in the morning, followed by "App State Night" at Hickory's L.P. Frans Stadium for the Hickory Crawdads–Bowling Green Hot Rods baseball game. It will be a full day of Mountaineer possibilities and pride, during which prospective and admitted students and their families will learn more about what the App State Experience will look like for them. Everyone who attends the event will receive complimentary tickets to the Crawdads game — and if you are one of the first 1,000 fans you will get a prized Yosef bobblehead. I look forward to seeing all the black and gold in Hickory tomorrow!
Next Friday, April 28, App State's academic deans will present 2023–24 budget information to faculty and staff. This is a key opportunity for faculty and staff to learn and ask questions, as deans present strategic accomplishments and share high-level needs for future investments to advance the mission of the university. I began holding these sessions in 2016 because I believe it's important for faculty and staff to understand and feel comfortable asking questions about the budget process and prioritization strategies, particularly for academic areas.
From the mountains in Watauga County to the Catawba Valley, signs of spring and progress are in the air! I thank each of you for your dedication to your work, your studies and your communities.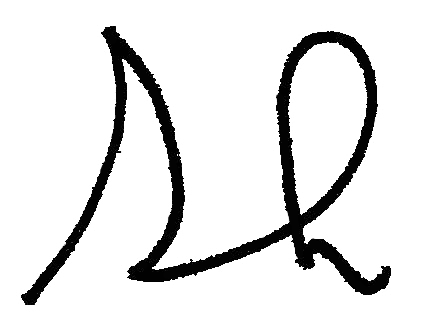 Sheri Everts
Chancellor