Update from Appalachian State University
April is always a very busy month for App State. It's a month I especially enjoy, because as we look toward the end of the academic year, we also set aside time to celebrate the many individual and collective successes achieved thus far.
Last week, our 10th annual iBackAPP event brought more than 3,000 Mountaineers together to raise nearly $1.5 million in support of hundreds of programs and areas at App State. It was so exciting to watch as Mountaineers from across the nation pledged their support and shared their personal experiences about how App State has changed their lives and allowed them to make real and powerful differences in the world. Thank you to everyone who joined in this effort by wearing your black and gold, supporting your passions and sharing your incredible stories.
The Turchin Center for the Visual Arts, which next month will celebrate 20 years since its opening, now has new names for two of its galleries, honoring longtime arts leaders and philanthropists Mary Bertini Bickers, Christine "Chris" Petti and Edith S. "Edie" Peiser. The Mary Bickers Family Gallery honors Mary, who recently made a significant gift to the Turchin Center's endowment fund. The Christine Petti and Edith S. Peiser Gallery honors Chris' gift, which included funds for the Turchin Center's endowment as well as arts education programming through the Turchin Center and App State's Schaefer Center for the Performing Arts, and also recognizes her dear friend Edie Peiser, who played a pivotal leadership role during the Turchin Center's creation and development.
Last night, we welcomed Mary Bickers, as well as Luther H. Hodges Jr., for whom we named a gallery last spring, into the Turchin Center's Visionary Society. Mary and Luther have joined a select group of donors whose impact has been profound and far reaching. Members of the Visionary Society helped establish the Turchin Center 20 years ago, helped transform it into a world-class visual arts center and are ensuring it will continue to have lasting significance in the region. We are so pleased to welcome Mary and Luther into the Visionary Society and look forward to celebrating Chris when she returns to the High Country this summer.
Last week I recognized App State's wrestling team for its successful, top-20, 12-2 season, which included an undefeated Southern Conference regular season and a sweep of Southern Conference titles with a tournament championship. Caleb Smith, Tommy Askey and Jonathan "Jon Jon" Millner took home individual championships, and Jon Jon, a risk management and insurance major from Greensboro, became the first four-time Southern Conference Champion in App State's history. Coach JohnMark Bentley was recognized with the Southern Conference Coach of the Year award; this makes the sixth time he has received that honor. Congratulations to Coach Bentley and the entire wrestling team and staff for a great season!
Also last week, we took the opportunity to celebrate App State's staff. App State achievements and accolades do not come easily, and they do not happen without our staff. Without these Mountaineers, we would have no functional capacity, no infrastructure and no support systems for our students and faculty. They bring their best to work each day, contributing to every success of our great university.
In addition to our annual staff appreciation event for the entire staff, I also hosted a reception to honor our longest serving staff members — those who have served for more than 20 years. The pride these individuals take in their work and their dedication to excellence have been critical to building the foundation upon which App State stands — and they are key to the success of this institution.
The influence of our staff upon App State's students, faculty, other staff and alumni spans decades, generations and departments and is felt throughout the university. They have helped set the stage for a future in which we are expanding our mission of providing access to education.
Celebrations for our students, faculty and staff will continue throughout this month, and I look forward to two upcoming signature events: our annual Inclusive Excellence Awards Luncheon and a special event to honor campuswide Awards of Distinction to exceptional faculty, staff and students.
We are a university focused on progress, and I appreciate opportunities to celebrate the many achievements of our faculty, staff and students. Thank you for your enduring commitment to excellence and for the dedication you bring to App State every day.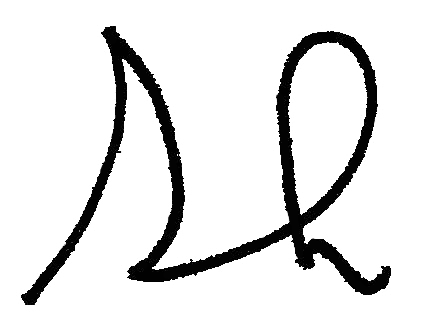 Sheri Everts
Chancellor