Update from Appalachian State University
The second half of the spring semester is underway, and commencement is only seven weeks from today. As our soon-to-be graduates prepare for commencement, soon-to-be-students are on campus today, interviewing for our signature scholarships. All are looking ahead to the promise that awaits them as each App State Experience begins or takes them to their next step.
We are welcoming parents and families of our students to campus for Spring Family Weekend. A full slate of events, taking place on the Boone campus and in the community, includes App State Baseball playing a three-game home series against the Georgia State Panthers. At tonight's game, App State will dedicate the scoreboard to alumnus and UNC System Board of Governors member Philip Byers, who generously donated the scoreboard for the most beautiful field in college baseball. Gov. Byers will throw the first pitch, and I'll be there to inaugurate a new, App State-branded T-shirt launcher.
Today, we welcomed App State's Board of Trustees to the Boone campus. I provided the board with a comprehensive review of the advancements App State is making at both campuses, inside the classroom and beyond. Key highlights include:
Accomplishments of our faculty, staff and students, including —
Vice Chancellor of University Advancement Jane Barghothi and her team continue to raise the bar for fundraising. To date, we have received nearly $29 million in new pledges and cash gifts — which is close to $3.5 million more than at this time last year.
I also shared a capital projects update, including progress on the Innovation District, Wey, Duncan and Peacock halls, and the Holmes Convocation Center Parking Deck.
My full remarks may be found here.
The board also approved recommendations for faculty promotion and tenure, as well as faculty emeritus status for each college, which will be effective July 1. Additionally, among other items, the board approved the use of carryforward and education technology fees to renovate Katherine Harper Hall in order to consolidate photography labs that are currently in two locations: Wey Hall and Katherine Harper Hall. Construction is expected to begin later this semester and be concluded prior to the start of the fall 2023 semester.
I'm very pleased to announce that Dr. Troy Johnson will join my leadership team as App State's first Vice Chancellor of Enrollment Management, effective April 1. Troy comes to App State from The University of Texas at Arlington (UTA), a Carnegie R1, Hispanic-Serving Institution of more than 40,000 students, where he currently serves as vice president of enrollment management.
At UTA, Troy has led more than 200 staff working in a comprehensive undergraduate, graduate and international set of enrollment offices, managed community partnerships and overseen federal TRIO programs.
Troy has a demonstrated history of success in enrollment management and a record of ensuring that students and their families are able to access higher education. His additional experience as a teaching faculty member informs his collaborative approach to meeting universitywide enrollment goals.
As we look to the future, we must be extremely diligent with our enrollment strategy and laser focused on meeting the higher education needs of our state. Elevating this role to the vice chancellor level will ensure we have the resources and talent in place to leverage App State's solid history of enrollment growth.
Troy will lead the Office of Admissions, Office of the Registrar, Office of Transfer Admissions and Engagement, and Office of Student Financial Aid and University Scholarships. Charged with oversight of the institution's enrollment management plan, he will work closely with my senior leadership team and me to establish enrollment goals and estimate annual resource generation, and will support the development of university marketing strategies that are managed and implemented by University Communications. He will provide strategic enrollment management for the institution, collaborating across campus and coordinating campuswide student access and success initiatives. I know you will all join me in welcoming Troy to App State. 
Read the full announcement about his appointment here.
I'd like to extend a special thanks to Dr. Mark Ginn, who, in addition to his extensive duties as Vice Provost of Undergraduate Education, has taken on the oversight of enrollment management since December 2022.
App State's stellar reputation continues to grow, earning our status as the premier public undergraduate institution east of the Mississippi.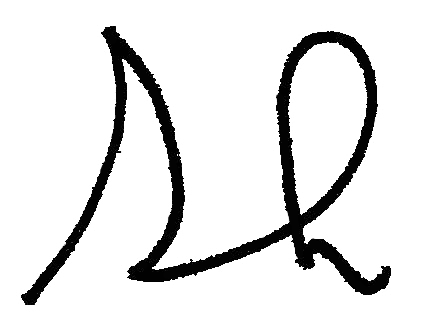 Sheri Everts
Chancellor