Update from Appalachian State University
This week students took a break from studying for midterms to enjoy warmer weather and outdoor activities on Sanford Mall. As students and faculty head into Spring Break next week, these signs of early spring also signify a halfway point in the semester. App State students will spend their Spring Break in a variety of ways: working, traveling, engaging in service experiences and visiting with family and friends. We look forward to their return to classes — refreshed and ready for a strong finish to the semester.
It's been a busy week on both App State campuses. On Tuesday, Chief Diversity Officer Jamie Parson and I hosted a reception celebrating our campus Affinity Groups to continue our work in cultivating diversity and inclusion at App State. These groups are an important part of our university, and their presence boosts employee job satisfaction, morale and productivity while providing valuable networking opportunities.
This morning, members of the North Carolina Scottish Rite Masonic Foundation and the Winston-Salem Scottish Rite Valley joined us for a tour of the App State Hickory campus. During their visit, NC Scottish Rite Deputy Gene Cobb and Alex Edmisten, a 2003 alumnus and chairman of NC RiteCare, presented me with a donation for App State.
Scottish Rite organizations in North Carolina have contributed to our university for more than 60 years — collectively investing more than $2 million dollars in support of clinics, scholarships and programs related to communication disorders and reading education. This latest contribution builds on their support for App State areas such as the Charles E. and Geneva S. Scott Scottish Rite Communication Disorders Clinic, the Anderson Reading Clinic and App State's two lab schools — the Academy at Middle Fork and Academy at Elkin, as well as scholarships for graduate students in the Beaver College of Health Sciences and Reich College of Education. We greatly value this sustained support, which has helped generations of North Carolinians.
This afternoon, I convened a meeting of the App State Hickory Campus Advisory Council, at which I, along with Provost Heather Norris and Associate Vice Chancellor Nick Katers, provided an update on Hickory campus developments and progress. This council represents the collaboration between App State and business, education, government and civic leaders from Hickory and the surrounding area. These individuals have been vital in our efforts to ensure the academic programs we offer at the Hickory campus will meet the area's educational needs. We updated the council on upgrades and renovation progress for the facility and shared the educational programs and student support services that will be available to Hickory students when classes begin in the building — in just five months.
Following the meeting, I hosted a reception and building tours for the council and additional community leaders representing various business, government, civic and education organizations within the Greater Hickory area. We have been warmly and enthusiastically welcomed by Hickory and the surrounding communities, and our partnerships with these leaders have assisted in developing strategic, thoughtful and collaborative opportunities that align the needs of the area with App State's mission to increase access to education. We, along with our partner educational institutions in the area, are providing opportunities that will change students' lives and the lives of their families.
When classes resume after Spring Break on March 20, Spring Commencement will be only eight weeks away. The weeks ahead hold promise and excitement for our soon-to-be graduates, our current students and those who will soon join the Mountaineer community.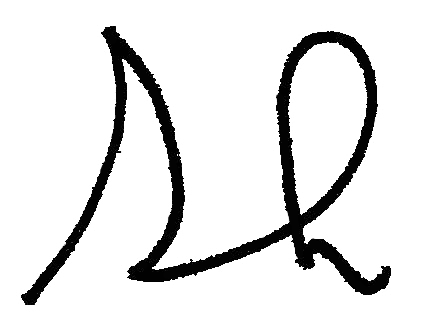 Sheri Everts
Chancellor