Update from Appalachian State University
Friday, February 24, 2023
This week, students brightened the days of their peers with colorful notes sharing positive messages in the student union, dining halls and library. This "Positive Post-it Note" effort of student leaders, supported by Vice Chancellor of Student Affairs J.J. Brown, was designed to spread messages of hope and encouragement across campus.
On Saturday, more than 50 students participated in service for area nonprofit organizations as a tribute to Dr. Martin Luther King Jr. This event partnered students with area nonprofit organizations and encouraged them to reflect on the legacy of service inspired by Dr. King. The event, now called Mobilize the Mountains, has been an App State tradition for 23 years and has inspired similar programs at colleges and universities across the nation. This year the event has been extended to six days of service, with the next opportunity to participate being held Saturday, March 25. This is an excellent opportunity for students to engage with their community and learn from the many organizations that serve our region, and I encourage students to continue to participate in upcoming events.
App State's Hickory campus was bustling on Saturday, as our Alumni Affairs and Admissions teams partnered to host an event for alumni in the area and an admissions information session for prospective students and their families. We hosted nearly 150 attendees and afterwards enjoyed watching App State win their second game of the season at the beautiful L.P. Frans Stadium in Hickory. Nearly 11,000 App State alumni live in the Hickory metro area communities — we thank them for their enthusiasm for App State's Hickory campus and offer special thanks to App State's Catawba Valley Alumni Chapter for their support. We will continue offering information sessions in Hickory throughout the spring and summer.
The first round of decision letters has been sent to students who applied to attend App State in Hickory, and I see terrific progress on the building each week. For phase one of this project, we were allotted $9 million by the state legislature, which we are using for renovations and repairs to ready the building for August.
On the Boone campus, we are preparing for renovations to Wey Hall and Edwin Duncan Hall to begin this spring and summer, respectively. At Wey Hall — which houses App State's Department of Art — renovations are slated to begin next month and to be completed in summer 2024, before the start of the fall semester. Renovations for Edwin Duncan Hall — home to the Dean's Office of App State's College of Fine and Applied Arts, as well as many classrooms, labs and offices utilized by departments across the university — will begin this summer, with an anticipated completion date of spring 2025. Faculty and staff offices will be housed in East Hall during the renovations, while classes and labs will be taught in various academic buildings across the Boone campus.
These capital improvement projects have already received funding through the best biennial budget in university history, and we greatly appreciate this support, which will help us meet App State's demands for continued educational needs and student success.
My leadership team and I continue to look to the future. The six-year capital projects plan for App State, which we submitted to the UNC System last fall, includes:
future phases of renovations and construction on the Hickory campus;
replacing I.G. Greer Hall with a state-of-the-art Science, Technology, Engineering and Math (STEM) building;
continued renovations of Peacock Hall, to include a transportation hub and the daylighting of Boone Creek; and
continuing to add academic buildings to the Innovation District.
These projects remain priorities as we seek additional state funding.
Earlier this month, the App State a cappella groups Treble Attraction and VoiceMale competed in the International Championship of Collegiate A Cappella. The two ensembles represented App State at one of only two global tournaments that showcase the art of student a cappella. This is just one of many ways App State encourages student engagement and helps build memories that will last a lifetime.
Each day brings new opportunities for App State and our students, faculty and staff. As we look to the future, we are strategic in our efforts to position our great university to continue to serve the people of North Carolina as the premier public undergraduate institution in the Southeast.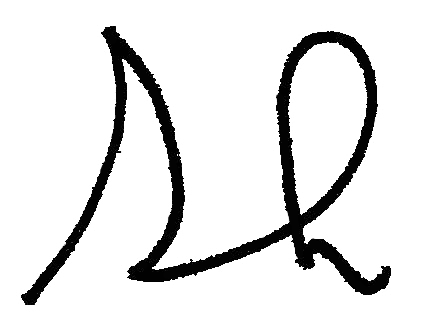 Sheri Everts
Chancellor