Update from Appalachian State University
Friday, February 17, 2023
Warm temperatures and beautiful weather brought students out onto Sanford Mall this week, and the energy is invigorating! App State Baseball opens their season at Hickory's L.P. Frans Stadium today at 5 p.m. against the Queens University Royals, and while it's still February, it's beginning to feel like spring at App State!
This weekend App State will host several events in Hickory:
Today, App State's Catawba Valley Alumni Chapter will host a Mountaineer picnic at the ballpark.


Tomorrow morning, App State's Alumni Affairs team will host a brunch with Yosef at the Hickory campus, which will include an information session for prospective students, a tour of the new building and photo opportunities with Yosef. We are expecting more than 100 people to join us for this fun, family-friendly event.


Tomorrow afternoon, the first pitch is at 1 p.m. for the second game of the three-game series against Queens University.
Nearly 11,000 App State alumni reside throughout the Hickory area, and we look forward to showcasing the Hickory building to them, as well as to prospective students and their families and friends this weekend, while enjoying some App State Baseball.
Next week, the first round of decision letters will be sent to students who have applied to attend App State in Hickory. We are so pleased to offer our newest Mountaineers our Hickory First Scholarship, in celebration of the inaugural year of our new campus. The scholarship is open to first-year and transfer students who enroll at the Hickory campus in 2023 and is designed to help incoming students offset their educational expenses during their first year. This $2,000 scholarship is available to the first 500 students who meet the academic requirements and enroll at App State's Hickory campus for 2023. App State has a variety of scholarships available to our incoming and returning students, and we are pleased to include this special scholarship among them.
We have updated the App State Hickory website, which includes a new video promoting the Hickory campus.
Yesterday, my leadership team and I met with the Faculty Senate's Chancellor Advisory Committee, and we had an informative and engaging discussion about App State Athletics. Director of Athletics Doug Gillin shared information about the funding sources and operating expenses for App State Athletics. We also discussed some of the changes in the college athletics landscape, including the benefits of the Sun Belt Conference realignment, hundreds of millions of dollars worth of earned media exposure from the College GameDay visit last fall and opportunities and challenges associated with NCAA regulation changes. It was a good discussion, and we appreciated the opportunity to share some key facts and figures.
Opportunities to gather and enjoy the company of one another, engagement with our alumni, events for prospective students and discussions around key topics with faculty are part of our daily life at App State. These important interactions help build our community, make the App State Experience the best it can be and contribute to what makes our university such a special place.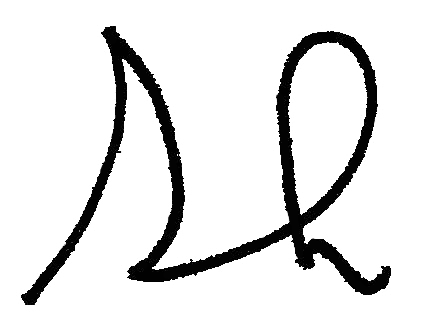 Sheri Everts
Chancellor