Update from Appalachian State University
This week we began holding information sessions for prospective students interested in enrolling at the App State Hickory Campus. These sessions provide detailed information for those exploring their options to earn a four-year degree while living in the Catawba Valley area. In the fall, we will make available more than 100 undergraduate majors on the Hickory Campus — all designed to meet the educational needs of the area.
While the building is still undergoing significant renovations to prepare for the arrival of students in the fall, we were able to showcase model classrooms and the site of the future library.


Academic Affairs and Student Affairs teams are staffing the building every weekday, and we are hiring additional support staff, including staff to help specifically with advising needs for Hickory students.


Academic Affairs will soon begin hiring faculty members to teach on the Hickory Campus. Provost Norris has been meeting with Deans regarding faculty positions, and for fall 2023, we have 23 new, full-time-equivalency faculty positions to meet the needs for the Hickory Campus.
I applaud the extra efforts of the staff from Academic Affairs and Student Affairs, who are supporting prospective students, our Information Technology Services team members, who are building the technological infrastructure in the building, and the many members of our Facilities Operations teams, who are not only keeping the Boone campus operations running smoothly but who are also cleaning, renovating and upfitting the Hickory building to ready it for students in August. Each day shows demonstrable progress and we thank you!
Yesterday, we welcomed widely respected public health leader, health equity and policy expert, educator and researcher Daniel E. Dawes to campus as the keynote speaker for App State's 38th Annual Dr. Martin Luther King Jr. Commemoration. During his visit, he met with student groups, including App State's Fleming Scholars. He concluded his visit with a public presentation about his work, as well as the legacy of Dr. King, that was attended by students, faculty, staff and members of the broader community.
This week, Walker College of Business Dean Sandra Vannoy and I met with a peer review team from the Association to Advance Collegiate Schools of Business as part of a five-year reaccreditation process. The AACSB offers the most recognized specialized accreditation that an institution and its business programs can earn, and the Walker College has been continually accredited by the organization since 1976. We are proud of this long-standing recognition, which conveys adherence to the highest standards of excellence and includes us among the best business schools in the world. AACSB accreditation signifies important outcomes compared to non-AACSB accredited business schools:
Students have higher graduation rates, first destination rates and starting salaries when they graduate.


Faculty earn higher salaries and demonstrate higher levels of collaborative research.
The reaccreditation process has required significant preparation from the college's faculty and staff, and we appreciate the dedication of those who have been working diligently on the process. We look forward to providing you with an update soon.
Congratulations are in order for the Reich College of Education, which has been named the top alma mater in the nation for the number of National Board Certified Teachers — for the seventh consecutive year. Accomplishing this feat seven years in a row speaks to the college's dedication to preparing future educators, which includes post-graduation mentorship, guidance and professional development opportunities. The influence of App State educators is strong in every county in the state, and we are proud that the majority of our alumni stay in North Carolina, contributing to their communities through their leadership and service well after they graduate. Congratulations to Dean Spooner and the faculty and staff in the Reich College of Education for your devotion to our current students and alumni, and congratulations to our nationally certified alumni. I am immensely proud of your accomplishments and commitment to excellence.
I extend my sincere thanks to App State faculty and staff for your dedication to your students, your community and your profession, and to our students for your passion, diligence and commitment to becoming the next generation of leaders.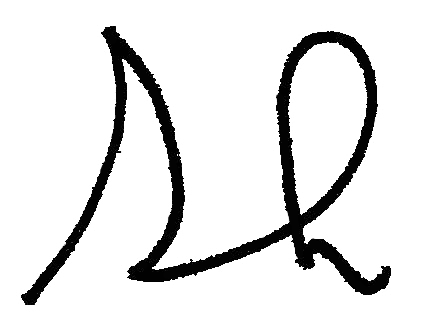 Sheri Everts
Chancellor