Update from Appalachian State University
With the first week of classes for 2023 underway, campus is bustling again! It's wonderful to have students and faculty back on campus. I hope everyone is settling into their routines, and I know we are all looking forward to a successful semester.
This week my leadership team and I attended the UNC System Board of Governors meeting in Raleigh. I presented an update to the board on App State's Hickory Campus, sharing App State's long-standing history in the Hickory area, the vision for the future, a summary of the initial facility improvements and our plans for its opening this fall. We greatly appreciate the continued support of the Board of Governors and the legislature as we continue to expand access to an App State education in the Hickory area. Applications are now open for the Hickory Campus, and staff are on-site Monday through Friday, from 8 a.m. to 5 p.m., to assist students who wish to enroll at the campus.
Vice Chancellor Layzell presented an update on our progress and a development timeline for App State's Innovation District, and the board unanimously approved our request to authorize public-private partnerships to develop affordable faculty housing and a zero-carbon renewable energy system for the district. These projects are public-private partnerships and will not rely upon state funds or any capital from the university.
For the development of faculty and staff housing located in the Innovation District, App State will enter into a ground lease with Beyond Owners Group, a 501 (c)(3) non-profit corporation, which will develop approximately 156 multifamily, multistory residential units on campus through firms who will develop and operate the properties. The residential units will provide housing for App State employees, offering below-market rates. In our highly competitive housing market, we expect this to positively impact our ability to recruit and retain talented faculty and staff. Construction for the faculty and staff housing project will begin this summer and units are expected to be ready for occupancy in 2025.


For the development of the zero-carbon district energy system, which will begin to transition the Boone campus away from steam power, App State will enter an agreement with Harrison Street Real Estate LLC. Harrison Street will develop, construct and operate a net-zero carbon district energy system, which will generate and distribute energy to support the planned buildings in the Innovation District, including the Conservatory for Biodiversity Education and Research and faculty and staff housing. The energy system is expected to become operational in 2025.
In a time of rising energy costs, the zero-carbon district energy system will not only supply a stable source of energy, it will also contribute significant savings in avoided energy costs for the university. App State has long been a leader in this regard, with the university's annual Appalachian Energy Summit serving as a model for bringing together representatives of the UNC System, energy managers and government and industry leaders to educate, inform and develop best practices.
Because of the work accomplished at the summit, as of 2021, the institutions in the UNC System, together with industry partners, have avoided $1.6 billion in utility costs. App State's proportion of these savings is $62.4 million.
Since fall of 2002, we have reduced our energy use by 47%, exceeding the goal in Gov. Roy Cooper's Executive Order 80: North Carolina's Commitment to Address Climate Change and Transition to a Clean Energy Economy to reduce energy consumption per square foot in state-owned buildings by at least 40% by 2025.
On Monday, in her update to the Faculty Senate, Provost Norris will provide an update on the Hickory Campus and share information about our new campus-based performance metric, which was recently approved by the UNC System. We both look forward to the annual Spring Faculty and Staff Meeting, hosted by Academic Affairs, on Friday, Feb. 10, in the Grandview Ballroom of Kidd Brewer Stadium's north end zone building.
Congratulations are in order for the nearly 8,000 App State students who earned the distinction of being named to the Chancellor's and Dean's lists for the fall 2022 semester, and for our student-athletes, who earned a cumulative GPA above 3.0 — continuing a record for the twenty-first consecutive semester. Thank you to the App State faculty and staff, who work diligently to support the academic success of all of our students.
As App State continues to build upon its long-standing history of leadership and innovation in higher education, I recognize that the achievements made by our faculty, staff, students and alumni are grounded in passion, hard work and dedication. Thank you for your contributions in making App State the premier public undergraduate institution in the Southeast.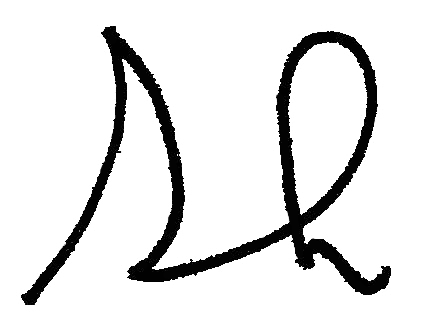 Sheri Everts
Chancellor