Update from Appalachian State University
The last day of classes was Tuesday; the final exam period began yesterday and continues through next Wednesday; Commencement is a week from today; and final grades are due by 1 p.m. on Monday, Dec. 19. We are officially in the midst of the end-of-semester crunch!
This time of year can be stressful, and there's a robust support network available for the entire App State Community, including:
If you or someone you know is in need of any of these resources, please reach out.
Six App State students recently returned from a trip led by Chief Sustainability Officer Lee Ball and Department of Economics Chair and Professor Dave McEvoy to attend COP27, the 27th annual United Nations Climate Change Conference. The three-week conference took place in Sharm el-Sheikh, Egypt, and was attended by heads of state of nearly every nation in the world — 190 countries were represented by more than 35,000 delegates. After a rigorous, multiyear qualification process, App State is now included in a group of official observers, giving our students a front-row seat to the complex problem-solving taking place at this preeminent annual conference. Attending this conference was a capstone experience in a course designed to provide students with a comprehensive understanding of the fundamental issues regarding climate change, the negotiations process and the political dynamics of the U.N. Framework Convention on Climate Change. Creating classroom-to-actualization experiences is part of what sets App State apart as the premier public undergraduate institution in the Southeast, and these kinds of experiences prepare our students to be skilled problem-solvers in the future.
At the App State Board of Trustees' December meeting last Friday, Chief Diversity Officer Jamie Parson presented App State's Diversity and Inclusion Annual reports for 2020–21 and 2021–22. Each university in the UNC System is required to present annual reports on its diversity and inclusion operations and activities to its Board of Trustees. As Jamie reported, the diversity and inclusion work we do on our campus every day has tremendous impact not only with the students we educate, but also in the communities to which they return to live, work and serve. Her presentation focused on defining diversity at App State, the impact on the institution's diversity and inclusion goals, staff with diversity and inclusion responsibilities, the institutional budget for diversity and inclusion operations and activities and App State's signature diversity and inclusion programs. I encourage you to read the annual reports and watch the CDO presentation to the Academic Affairs committee on Dec 2.
Yesterday, we were joined by a delegation from the North Carolina General Assembly's Fiscal Research Division, who toured both the Boone and Hickory campuses and joined my leadership team and me for a discussion about App State's many accomplishments, an overview of our progress in utilizing allocations from the best budget in university history and a capital projects update, which is one component of the UNC System's six-year capital projects plan. These were updates I also shared with the Board of Trustees on Dec. 2. It was a thoughtful and engaging discussion, and I appreciated this team's interest in App State.
This afternoon I will join a reception celebrating App State's ranking as the No. 1 university for National Board Certified Teachers for the sixth consecutive year. We are so proud to celebrate App State's recognition as the country's educational leader in National Board Certified Teachers. App State not only prepares future educators to serve the communities where they live and work, but also continues to mentor and guide our alumni with professional development opportunities, especially in their early careers. Thank you to Dean Spooner and the faculty and staff in the Reich College of Education for your hard work and devotion to our current students and alumni, and congratulations to our Board Certified alumni. I am immensely proud of your accomplishments and commitment to excellence. Accomplishing the No. 1 status once is an honor to your alma mater — doing so six years in a row is truly incredible!
The hard work, dedication and passion for excellence of App State students, faculty, staff and alumni solidify our status as the premier public undergraduate university in the Southeast. Thank you all for the contributions you make every day.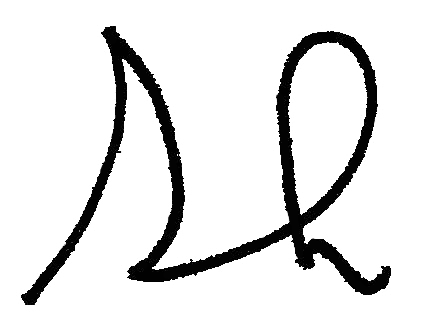 Sheri Everts
Chancellor