Update from Appalachian State University
Friday, November 18, 2022
With a chill in the air and Thanksgiving Break approaching next week, the final push toward the end of this busy semester is upon us.
It's the time of year when we look to traditions, and today I enjoyed participating in a tradition that has been going strong at App State for 42 years. The AppKIDS service project, which is organized by our Staff Senate, supports local children in need with an annual shopping trip, providing them with winter clothing, school supplies and hygiene items. I was honored to host 100 local kindergarten–12th grade students who participated in our 2022 AppKIDS shopping program for lunch and provide each of them with a book. The students also enjoyed a science demonstration by Reich College of Education's Jeff Goodman, senior lecturer in the media studies and science education programs; a presentation by Dr. Baker Perry, professor of geography and a National Geographic Explorer, on his Mount Everest expeditions; visits with Team Sunergy, App State Police, the Department of Geological and Environmental Sciences and other campus representatives; photos with Yosef; and special access to the football field at Kidd Brewer Stadium. Those of us who have volunteered to spend time with these children can tell you this is one of the most rewarding experiences a person can have. Some of our staff who were beneficiaries of this program as children now volunteer as shoppers.
During the UNC System Board of Governors meeting held earlier this week, I participated in a panel discussion, along with NC State Chancellor Woodson, N.C. A&T Chancellor Martin and UNC Pembroke Chancellor Cummings for the third discussion in a series on the changing landscape of public university leadership, led by Gov. David Powers and moderated by PBS North Carolina's David Crabtree. I was privileged to join this group of longest-serving Chancellors in the UNC System as we shared our perspectives.
The Board recognized two members of App State's police department who received Awards of Valor during a ceremony on Nov. 10. Capt. Johnny Brown and Officer Tylor Greene were honored for their acts of bravery and heroism. On behalf of the entire App State Community, I congratulate them on this well-deserved honor and extend our thanks for their outstanding service to App State and the greater community.
The Board also approved a new performance-based funding model for System institutions. This new funding model will incentivize enrollment growth as well as student outcomes that include university productivity, affordability, graduation rates and align with the goals outlined in the Board's 2022–27 Strategic Plan. As it has been developed, discussions around this new funding model have been taking place on our campus and across the System. We will continue to share updates on the funding model and what it will mean for App State.
This week our campus celebrated International Education Week — a joint initiative of the U.S. Department of State and the U.S. Department of Education to promote programs that prepare Americans for a global environment. At App State, it is a celebration of the global engagement that takes place throughout the year. Events included educational discussions, films, career development opportunities and multiple international art exhibits.
Throughout the week, our veterans and heroes had opportunities to experience several programs, displays and resource showcases during Veterans Week. These were terrific opportunities to socialize and build community, as well as to engage in professional development and preparation for career advancement. The week's events conclude with a silent auction benefiting our Student Veteran Resource Center this evening, a Heroes Day Tailgate tomorrow and a celebration of veterans, members of the military, law enforcement officers, first responders and other heroes during the Mountaineers football game against Old Dominion. I look forward to seeing our veterans and heroes, as well as our senior players, featured tomorrow during the Mountaineers' final home football game.
As flu season intensifies, I encourage everyone to get flu shots and COVID boosters, stay home if you are feeling unwell and get medical attention if symptoms progress. Time and again, we have demonstrated we will do what it takes to keep our campus healthy. Let's all be sure we continue doing so in order to finish the semester strong.
Next week, App State will be closed Thursday and Friday in observance of Thanksgiving, and I wish everyone a safe and happy break. I am thankful for our App State Community and the incredible contributions you have made to our university — and beyond.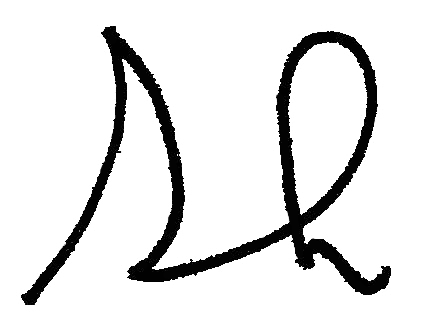 Sheri Everts
Chancellor