Update from Appalachian State University
This week, Dr. Jennifer Dalton, associate professor of communication sciences and disorders/speech-language pathology at App State, was among three faculty members announced as 2023 Faculty Fellows by the University of North Carolina System.
Along with colleagues at N.C. Central and Western Carolina universities, Dr. Dalton will spend a year researching teaching methods and best practices, focusing on how the pandemic has accelerated the digital transformation of higher education within the context of culture, workforce and technology. We look forward to hearing about their findings during academic conferences in 2023 and 2024. Congratulations to Dr. Dalton on earning this professional recognition for her work.
Last week, we recognized the 2022–23 class of Fleming Scholars and celebrated alongside the many visionary individuals who make their scholarships possible. The Dr. Willie C. Fleming Scholarship was established by alumni and named in honor of Dr. Fleming '80 '84, a two-time graduate of App State and the university's first cabinet-level chief diversity officer, for his many contributions to App State. The Fleming Scholarship, now in its eighth year, is a merit-based program that covers full in-state tuition and fees for up to four consecutive years. Our outstanding Fleming Scholars represent Dr. Fleming's legacy and dedication to the advancement of diversity and inclusion at App State, and I look forward to watching them develop as leaders in the university community and beyond.
On Wednesday, App State was again recognized by the Sun Belt as having the best overall graduation rate in the conference. This speaks to the success of all of our students, including our student-athletes. Congratulations to all of our students, and to the faculty and staff who teach, mentor and support them every day.
For the second consecutive year, App State will be represented at the annual United Nations Climate Change Conference. Six App State students are traveling with Chief Sustainability Officer Lee Ball and Department of Economics Chair and Professor Dave McEvoy to the conference, held this year in Egypt. These students are enrolled in a study abroad course that aims to provide students with a comprehensive understanding of the fundamental issues regarding climate change, the negotiations process and the political dynamics of the U.N. Framework Convention on Climate Change. This is incredibly valuable real-world experience, and I am proud that App State continues to be represented at this preeminent international conference.
As planning for the App State @ Hickory Campus continues, this week Provost Norris, along with members of her leadership team, met with a task force of faculty representing each of App State's degree-granting colleges and schools. This team has been reviewing and synthesizing feedback about the Hickory Campus. They continue to contribute and provide feedback as Academic Affairs begins implementing academic programs and services for the fall 2023 semester. Next week, when the Provost and I, along with several of my Vice Chancellors, meet with the Chancellor's Faculty Senate Advisory Committee, we will continue discussions regarding logistics and planning with them as well.
Nearly 125 years after being founded to provide access to education in the rural areas of our state, we continue this legacy, building upon it to foster groundbreaking research, to provide students with meaningful, global experiences, and to expand our capacity to continue to serve the people of our state and our region.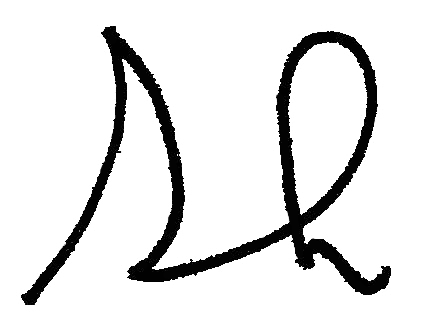 Sheri Everts
Chancellor