Update from Appalachian State University
Homecoming celebrations are in full swing, and I always enjoy seeing the App State Community — representing our past, present and future — coming together. Welcome home, Mountaineers!
Thank you to the teams in Student Affairs and Alumni Affairs for working together to present a terrific week of events for our students, faculty, staff, alumni and members of the broader community.
This week, students enjoyed a Homecoming kickoff party on Sanford Mall, which included a service component — students raised funds and donated winter clothing and blankets to members of our local community while also raising awareness about homelessness in the area. The week's "APP2K" student activities have been themed around the time period of the 2000s, and activities throughout the week have included the popular banner-making and lip-synch competitions.
Our Homecoming Parade down King Street begins at 6 p.m. and will be led by this year's grand marshals — Jerry Moore, who served as the Mountaineers' head football coach from 1989 to 2012, and former quarterback and 2009 graduate Armanti Edwards.
Other signature events include:
APPtoberfest celebration and pep rally.


App State's Band of Distinction's Homecoming Spectacular.


Saturday's Alumni and Friends Breakfast, during which we will celebrate alumni from the 1970s and the Class of 2002.


The Homecoming football game against Robert Morris University at Kidd Brewer Stadium, during which we will recognize members of the Class of 1972.
I hope everyone will be able to enjoy these and the many other events scheduled through the weekend.
Yesterday, we celebrated scholarship recipients who are receiving support from the Golden LEAF Foundation. During the celebration, we heard from two of the 65 Golden LEAF Scholars currently attending App State: Sarah Edmondson, a senior anthropology major from Shiloh, and Sydney McKeaver, a senior from Siloam majoring in elementary education with a concentration in exceptional learning. Sarah and Sydney spoke about the impact their scholarships and mentorship experiences has had in helping them establish their careers and set ambitious goals for the future.
Nearly 70% of App State students rely on some form of financial assistance to pay for college. The global pandemic amplified the need for financial support for students from rural areas, those who are first-generation college students, and students from underrepresented populations, in particular. In the last fiscal year, we raised more than $36 million in support of our students, and nearly 40% of our students received scholarship support. As we all know and understand, education changes lives — for generations. Thank you to everyone who has contributed in support of our students. Your gifts are making real and powerful differences.
This week, App State recognized three students and a professor in the Department of Physics and Astronomy for receiving 2022–23 North Carolina Space Grants from the National Aeronautics and Space Administration. The program supports aeronautics and space-related science, technology, engineering and mathematics education. I congratulate and wish them continued success in their research. The recipients are:
Dr. James Sherman, professor in the Department of Physics and Astronomy.


Ethan Barber, a senior from Durham, majoring in applied physics.


Matthew Allen, a second-year graduate student from Chapel Hill, who is pursuing a Master of Science in engineering physics.


Samuel DeMay, a second-year graduate student from Charlotte, who is pursuing a Master of Science in engineering physics.
Last week, Provost Norris and I were pleased to celebrate two faculty members who are the recipients of our Excellence in Research, Scholarship and Creative Activity awards:
Dr. David Koppenhaver, professor in the Department of Reading Education and Special Education, received the Chancellor's Award for Excellence in Research, Scholarship and Creative Activity. His research focuses on literacy in individuals with high-intensity needs, including children with autism, cerebral palsy, intellectual disabilities and Rett syndrome. His teaching and research have contributed to improved understanding, enhanced teaching methods and the development of new diagnostic assessments in special education.


Dr. Maggie Sugg, associate professor and departmental honors director in the Department of Geography and Planning, received the Provost's Award for Excellence in Research, Scholarship and Creative Activity. Her research focuses on how health relates to environmental, socioeconomic and climatic determinants. Her research provides insights into environmental-health diseases, highlighting both at-risk populations and the place-based conditions that lead to adverse health outcomes.
Last week, I was treated to a tour of App State's Makerspace in Belk Library. This is a terrific resource for students, faculty and staff to access an array of creative materials, tools such as 3D printers and laser cutters, and workshops on how to use them. Thanks to the generosity of the Freiman family, this is yet another way App State supports the innovation and creativity of our students and employees.
With the second half of the semester underway, I am reminded of how quickly a semester can pass! I hope you can find time to enjoy the seasonal change as it arrives, and continue to take advantage of the many and diverse extracurricular opportunities — from art exhibits and service experiences, to recreation activities — that complement our renowned academic programs. I wish everyone a great Homecoming weekend.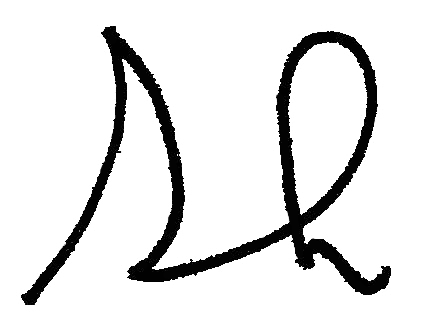 Sheri Everts
Chancellor