Update from Appalachian State University
Crisp weather greeted those who returned to classes this week after a long Fall Break weekend. The cool weather and remaining fall color made a perfect setting for App State's win over Georgia State in Kidd Brewer Stadium Wednesday night.
Last week, Academic Affairs continued campus listening sessions to discuss the academic offerings for the App State @Hickory Campus. On Friday, I hosted meetings with key leaders and advisors in the Hickory area, including the App State @ Hickory Advisory Council at our Hickory Campus.
In these meetings and listening sessions, we followed up on numerous previous listening sessions regarding academic programs and services for the App State @ Hickory Campus. Discussions have been focused on:
The progression of our preliminary vision includes:
Expansion of business offerings, through data analytics and financial literacy, hospitality and tourism, and more advanced accounting, information technology, marketing and management offerings.


Additional health sciences programs, including nursing, public health and social work, and programs focused on rural health care to meet the needs of the region.


Broad-based professional studies to provide opportunities for adult learners to complete their degrees.


Programs and courses offered through the Department of Sustainable Technology and the Built Environment.


General education courses, as well as major-specific courses needed for students to complete their degrees efficiently, will be offered in accordance with demand.


Engineering, cybersecurity and aviation are in our long-term discussions, and we are reviewing our current academic offerings to evaluate current courses as foundational pieces for these programs in the future.
Services that will be offered on site at the Hickory Campus range from admissions, advising and transfer student services, to tutoring and career development. Discussions about additional services include child care and on-site student health care, performing and visual arts, a data science center and opportunities for community and corporate engagement.
You can view the slides Provost Norris and Vice Provost McKenzie have developed to summarize this information here.
Provost Norris and I continue to seek input as we refine upcoming and long-term plans to develop programs and services that align the needs of the Hickory area and App State's mission and academic goals. You can share your thoughts with us here.
During the UNC System's Board of Governors meetings this week, the new funding model for the UNC System campuses was discussed. The Board determined they would continue to discuss the proposed methodology and accept additional feedback, and deferred action on the proposed funding model at this time.
Provost Norris and I will recognize the recipients of the Chancellor's and Provost's Awards for Excellence in Research, Scholarship and Creative Activity this afternoon. I established these awards in 2019 to honor faculty members who have demonstrated superior achievement in their fields of expertise. I look forward to celebrating their significant accomplishments this afternoon, and to sharing more information about the awardees soon.
Next week, we will welcome alumni back to Boone for Homecoming 2022. With events scheduled for alumni, students and the greater community, festivities begin Monday, Oct. 24, and conclude Saturday, Oct. 29, with the App State football game against Robert Morris University.
I appreciate every opportunity to celebrate the many accomplishments of our faculty, staff and students, to come together as a university community to share in good times and to plan for a bright future that will benefit many generations to come. Enjoy the weekend, and I know we are all looking forward to next week.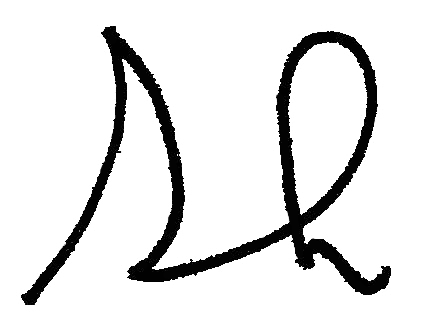 Sheri Everts
Chancellor