Update from Appalachian State University
It's been a beautiful fall week as the weather cools, and the leaves have begun changing colors in the mountains.
Last week, it was my pleasure to welcome more than 120 participants in the eighth annual Appalachian Safety Summit. For nearly a decade, this summit has been an important resource for business leaders, employees and communities, offering the most current research and training on workplace safety by some of the top researchers and practitioners in the world. I am so pleased that App State could provide both a venue and the expertise these professionals could draw upon to further develop workplace safety cultures in their organizations. Proceeds from participant registration support graduate students in the university's Industrial-Organizational Psychology and Human Resource Management program — more than $45,000 has been invested in our students to date. Thank you to Dr. Tim Ludwig for leading the event, and thanks to all who made it a success!
Last Friday, members of my leadership team and I joined the participants of the Chancellor's Academic Leadership Development Program for a discussion and reception. I began this program in 2015 to provide assistance for selected App State faculty and staff as they further develop their leadership capabilities, and it has become a sustaining mechanism through which academic leadership at Appalachian State University is identified, broadened, strengthened and developed.
On Monday, members of the App State Community will have the opportunity to engage in meaningful, structured dialogue, as part of our Making of Mountaineers series. The panelists for Monday's discussion are North Carolina Senator Deanna Ballard and App State alumni Tim Futrelle '10, Mayor of the Town of Boone, and former Charlotte City Council member Larken Egleston '17. The event will be facilitated by Dr. Phillip Ardoin, Professor in the Department of Government and Justice Studies.
As we continue our planning for the App State @ Hickory Campus to open to students next fall, we have held numerous meetings with key leaders in the Hickory area. Our discussions thus far have involved advancing educational attainment for the Hickory area.
In July, I held the first meeting of the App State @ Hickory Advisory Council — a group of business, education, government and civic leaders from Hickory and the surrounding area — to discuss the area's needs and how we can meet them with academic offerings.


Provost Norris and her Academic Affairs leadership team have taken the information from these listening sessions and meetings and have worked to align them with the academic goals, missions and opportunities in each academic college.
Common themes that have emerged include innovation, arts and culture, recreation, child care, student support, and academic areas that include business, education, health care, engineering, design and building sciences. There are also numerous possibilities for the Hickory area to engage with the university's sustainability initiatives.
On Tuesday and Wednesday, Academic Affairs will hold additional listening sessions to ensure we have full feedback as we develop strategic, thoughtful and collaborative program offerings. Find details here.


Next week I will host a town-gown meeting for Hickory area community leaders as well as a meeting of the App State @ Hickory Advisory Council. Our partnerships with the City of Hickory and other local government, education, civic and business leaders in the area have been vital to ensuring the programs we offer at the Hickory Campus will meet the educational needs of the region.


We invite you to share your ideas about the academic programs you think should be housed at the App State @ Hickory Campus. We will continue to seek input as we refine upcoming and long-term plans.
I look forward to sharing more updates with campus about our progress toward determining the planned program offerings at the App State @ Hickory Campus next week.
Opportunities to gather with and gain insight from the members of our university community, as well as from local and regional leaders, allow App State to continue its mission of educational access and excellence — to ensure greater success as we continue serving our surrounding communities and the state of North Carolina for many years to come.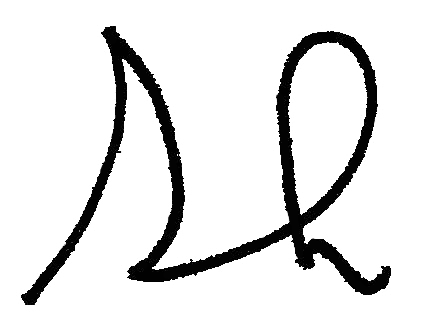 Sheri Everts
Chancellor