Update from Appalachian State University
Friday, September 30, 2022
The App State Community's thoughts are with the residents and families coping with Hurricane Ian and with our students and alumni from areas hit by the storm.
As we look forward to the families arriving for App State's Family Weekend, we are monitoring the storm's path. The safety of our campus community is our highest priority.
App State's Department of Environmental Health, Safety and Emergency Management expects some heavy rain, but at this time we are not anticipating impacts significant enough to change campus operations. That said, preparation is our best defense against unexpected situations.
In the event of a change in campus operations, we will post updates to the university's homepage and our Emergency Management team will notify campus via email.
The university's current operational status is always posted to appstatealert.com.
Additionally, we utilize an emergency messaging system, AppState-ALERT, to provide App State students and employees with timely information in the event of a campus emergency using desktop alerts, email, web alerts, a campus siren warning system and text and voice messaging. Students and employees can register for AppState-ALERT text and/or voice messaging here.
Family Weekend events begin later today. I always look forward to this opportunity to have so many of our students' families enjoying campus and Boone. For some, it is a chance to reminisce about their time on campus; for others, it is an opportunity to see the App State Experience through the eyes of their first-generation college students.
A mix of fun, exciting and informative events are planned for the weekend, including:
a handmade market and family square dance;
a special brunch for alumni families whose children are currently attending App State;
information to help begin planning for off-campus student housing;
the App State women's volleyball game vs. Coastal Carolina;
the Parent and Family Services Tailgate; and, of course
the Mountaineers football game vs. The Citadel.
Throughout this weekend, and at many other university events, App State's Student Ambassadors will be present, offering their perspectives and an insider's guide to App State. This group of undergraduate students serves App State as official student representatives for the Office of Admissions, the Alumni Association and the Office of the Chancellor. Their enthusiasm for and love of the university radiates throughout their conversations, and I appreciate their dedication to showcasing our university to visitors and guests.
This week, my leadership team and I met with the Faculty Senate Advisory Committee. We discussed Carnegie Classifications and ways we can work together to better serve the interests of the App State faculty. I appreciate the time, dedication and insightful contributions these faculty representatives continue to bring to our regular conversations.
Also this week, I hosted representatives from the Town of Boone and Watauga County for a Town-Gown meeting — a regularly scheduled meeting at which we connect with local government officials to discuss matters of importance shared by the university and our surrounding communities. Joining me were members of my leadership team, including App State's police chief, Andy Stephenson, and our emergency management director, Jason Marshburn, who outlined our regular emergency planning and coordination measures, which include routine partnerships and collaborations with the police and emergency management teams in our surrounding communities.
Over the last few weeks, we have also celebrated several members of the App State community:
Last week, I hosted a reception for members of our campus Affinity Groups. These groups offer App State faculty and staff opportunities to network and foster relationships with other colleagues with shared identities. They also advance professional development and contribute to a positive, inclusive work environment.
Earlier this month, we inducted new members into App State's Athletics Hall of Fame. Congratulations to these outstanding former student-athletes for becoming the 47th class to earn this honor:

Bob Allsbrook (men's tennis, 1979–83).
Ed Boyd (football, 1981–84).
Walt Braine (wrestling, 1965–69).
Susan McDanald Love (women's tennis, 1979–83).
Merryll McElwain (women's golf, 1993–97).
Stethane Pipkins (women's track and field, 1987–90).

During the induction ceremony, president of the Former Athletes Association Ken Davis '80 '81 also received the association's Special Service Award for his many contributions to the university and the community.

Also this month, App State recognized App State honorary alumnus and generous benefactor G.A. Sywassink by dedicating the Walker College of Business Sywassink Room for Academic Excellence. For more than three decades, his numerous contributions — through scholarships, endowments, professorships and establishing the Sywassink Excellence Award — have empowered App State students, faculty and staff, helping them achieve their educational and professional goals.
The accomplishments of our students, faculty, staff and alumni continue to inspire the members of our university community, as well as those who will become Mountaineers in the future. I am honored to support your work and celebrate your many achievements.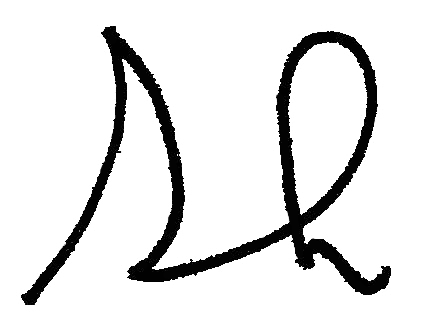 Sheri Everts
Chancellor