Update from Appalachian State University
Friday, September 23, 2022
Since the beginning of the semester, App State has experienced an exhilarating few weeks!
Thank you to the students, faculty and staff who made App State's first visit by ESPN's College GameDay a memorable event for both the campus and GameDay's cast and crew — before our Mountaineers added a thrilling Hail Mary finish to the game against Troy University to cap off the day.
Our campus was featured to more than 2.8 million viewers on Saturday. Not only did we showcase one of the best atmospheres in all of college football, we also gained unprecedented exposure for our university and our many accomplishments — including App State's solar vehicle team and its multiyear winning vehicle, ROSE.


Congratulations to Zackary Carr, Annilyn Impara and Ethan Cagle — we awarded each of these students a year of tuition and fees for their top poster designs in our College GameDay contest. Additionally, 11 semifinalists received $500 in Dining Dollars and 14 quarterfinalists were awarded $250 in Dining Dollars to be used at any App State Campus Dining location. Thank you to Executive Director of Alumni Affairs Stephanie Billings, Dr. Shannon Campbell, dean of the College of Fine and Applied Arts, and men's basketball head coach Dustin Kerns for serving as judges for the competition.

App State's Foundation is funding the tuition and fees giveaways with unrestricted donated funds from the Appalachian Fund, showcasing the importance of scholarships for our students, two-thirds of which require some type of financial assistance in order to attend App State.
Read more about this incredible weekend at App State.
As the College GameDay team was arriving and setting up on Sanford Mall, App State's Board of Trustees met on Thursday and Friday of last week, and we were honored to have local NC House Rep. Ray Pickett join those attending the meeting. In my comments to the board on Friday morning:
I discussed aligning our performance metrics with the "refreshed" UNC System Strategic Plan, and shared that we can expect new performance metrics for App State to include a strong emphasis on degree efficiency, as well as additional metrics related to addressing mental health, better serving adult students (including veterans and military-affiliated North Carolinians) and reducing student debt.


I shared progress on the Innovation District and that the Conservatory for Biodiversity Education and Research in Phase One of the project will bring together expertise across disciplines and facilitate collaborations on campus. This phase will also include affordable employee housing options and a zero-carbon energy system that will begin to transition our campus away from steam power.


I also presented on the progress of the App State at Hickory Campus, which is on track to open for students in fall 2023. In our meetings with Hickory area government, education, civic and business leaders, we have learned that the academic needs of the community include business, education, health care, engineering, design and building sciences. There are also numerous possibilities for the Hickory area to engage with the university's sustainability initiatives.
The board approved three items — the remodeling of Rivers Street and Trivette Hall dining facilities for an All You Care to Eat dining plan; financing for New River Light and Power; and renewing the lease on the App State Academy at Middle Fork building.
My full remarks to the board can be found here.
This week I attended the September meeting of the UNC Board of Governors in Chapel Hill.
The Board of Governors unanimously voted to continue the App State Academy at Middle Fork for another five years. This is excellent news for the children and families served by the Academy, and a testament to the important work taking place there.

Congratulations to the Academy students, faculty and staff for their diligent work in creating a successful program. We greatly appreciate the strong and steady leadership from Dean Melba Spooner and the terrific, collaborative team in the Reich College of Education for their work with both of our laboratory schools, which are becoming models for student success across the state.
National publications are beginning to announce their college rankings for 2022–2023.
College rankings by U.S. News & World Report, The Princeton Review, Forbes magazine, Money.com and VIQTORY have recognized App State for its academics, innovation, benefits for student veterans, programs to enhance the first-year experience, exemplary commitments to the environment and sustainability and other aspects, affirming App State's position as an educational leader — for both the nation and the Southeast.


These national rankings highlight the valuable work of our faculty, staff and students to fulfill our mission of teaching excellence at App State, and while they only tell a small part of the story, I am glad to see their hard work recognized by these major publications.
Read more about App State's latest rankings.
On Monday, our campus commemorated Constitution Day with our annual reading of the Constitution on Sanford Mall.
Each year, we commemorate the day that the U.S. Constitution was adopted by the Constitutional Convention in 1787 with a public reading of excerpts from the Constitution. Considered the birthday of the United States government, this day also celebrates U.S. citizenship. Thank you to everyone who joined us for App State's commemoration of this important day.
As a reminder, COVID safety remains a top priority at App State.
Vaccines and boosters are critical to keeping our campus as healthy as possible, and I am so pleased that we have the latest COVID booster vaccine available at Student Health Service. On Friday, Sep. 30, and Tuesday, Oct. 4, we will host COVID vaccine clinics for students, employees and community members. Students and employees who get a COVID vaccine or booster on campus will receive a $50 Amazon gift card while supplies last.
Kidd Brewer Stadium is sold out again, as App State prepares to take on James Madison in tomorrow's football game.
We have put new security measures in place for home football games, including requiring credentials for individuals to be on the field after the game, and replacing fencing with new barriers in the South End Zone area.


Come early, stay late, be loud and be sure to demonstrate respect to our guests, other fans and our campus environment.
It is such an exciting time to be at App State. Your accomplishments and successes, our beautiful campus, an exciting vision for the future and a collaborative community combine to make the Southeast's premier public undergraduate institution an unparalleled college environment in which to live, learn, teach, research and serve.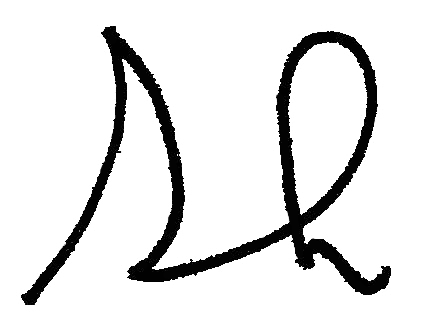 Sheri Everts
Chancellor