Update from Appalachian State University
Friday, September 9, 2022
After a holiday weekend that included an exciting start to the Mountaineer football season, September began with our traditional celebration of the first day of classes in 1899, as well as our annual Safety Week festival and programming to help ensure our students, faculty and staff are prepared for health and safety emergencies and are aware of the many resources available to them, on and off campus.
Upon the approval of the new bivalent COVID vaccine by the FDA and its recommendation by the CDC, our Student Health Service team has worked quickly to ensure App State has obtained a supply of the vaccines. Beginning Monday, Sep. 12, students, faculty and staff will be able to get the updated booster at Student Health Service at no cost to them.
Vaccines are the best tool we have to mitigate the severity of COVID symptoms and the virus's effects, and protect against new variants as the virus evolves. The majority of App State students, faculty and staff are vaccinated against COVID. By remaining up to date on vaccines, we can continue to protect both ourselves and others against serious illness and death from the virus. Please check with your health care provider to determine your eligibility for the updated booster and ensure you are protected to the greatest extent possible — an act that, in turn, provides greater protection for our campus and community.


Vaccines are available at Student Health Service by appointment, and students and employees who get a COVID vaccine or booster on campus will receive a $50 Amazon gift card.
On Saturday, we hosted a record-breaking crowd that exceeded 40,000 in Kidd Brewer Stadium for the Mountaineer football season opener against the University of North Carolina at Chapel Hill, and while the outcome was not what we hoped for, I applaud the "never give up" effort of our student-athletes as we look forward to our first away game of the season at Texas A&M tomorrow. The fan experience at The Rock is beyond compare, and I thank the many members of our staff who ensured that App State fans had an enjoyable and memorable experience. Thanks also to the many students, faculty and staff who welcomed our guests to campus and treated them with kindness and respect.
On Tuesday, as we celebrated App State's 123-year legacy of educational leadership, we dedicated a statue of one of App State's three founders, Dauphin Disco, or "D.D." Dougherty. His statue was placed on Founders Plaza, alongside that of his wife, Lille Shull Dougherty, and his brother, Blanford Barnard, or "B.B." Dougherty. Joined by the entire Dougherty family, the statue of D.D. was donated by the family of the late William H. Brown Jr., who also donated the statue of Lillie Shull Dougherty. William is the great-grandson of D.D. Both statues were created by local artist Suzie Hallier, the daughter of the late artist Richard Hallier, who created the Yosef statue you can see from Rivers Street.
This year we inducted 12 new members into App State's Bell Ringers Society — a diverse group of accomplished individuals who have contributed to App State's past, present and future. The 2022 inductees are:
North Carolina Senator Deanna Ballard — representing the governmental support from the State of North Carolina.


Sean Gaillard — principal of the App State Academy at Middle Fork, representing App State's first lab school and the shared commitment of the State of North Carolina and App State to provide access to education.


Dr. Brandy Hadley — a first-generation college graduate who, as an associate professor at App State, inspires her students and demonstrates the power education has to change lives.


Emma Hatfield-Sidden — principal of the App State Academy at Elkin, representing the second lab school at App State, carrying forward the mission of the State of North Carolina, the UNC Board of Governors and App State, which is the first UNC System institution to operate two lab schools.


Oval Jaynes — representing the history of athletics at App State, the dedication of App State's student-athletes to excellence in the classroom and their sports, and the contribution of athletics to the growth of the university and the economic development of the region.


Larry Nance — representing the generations of staff members who have been dedicated to the success of App State and the university's long-standing commitment to supporting its employees throughout their careers.


Anna Boyce Phillips — representing the partnership between App State and the surrounding community since its founding, and the long-standing history of mutual support and growth.


MaKaylia Ray — an App state student and first-generation college student, representing App State students and their important role in building and fostering communities, and the impact scholarships have on the future they are building.


Denise Ringler — representing App State's dedication to enriching the cultural landscape of the region, and making the arts accessible to all, and recognizing the arts as an important contributor to the economic development of the area.


Nancy Schaffel — representing the founders of An Appalachian Summer Festival and its commitment to artistic excellence, innovative programming and the promotion and support of young American artists.


Neil Schaffel — representing the importance of vision, guidance and support for students and young artists to begin and sustain their professional music and arts careers.


Kim Shepherd — representing the App State Board of Trustees and their leadership and support for students, faculty and staff and the university's mission of teaching, research and service, and the significance of female role models for leaders in business and service.
This year's Founders Day also focused on women's contributions to our university. As the first female Chancellor of App State, I was honored to be recognized among a group of 11 extraordinary women "trailblazers" who were recognized with a special ceremony highlighting some of their accomplishments. Like our female founder, Lillie Shull Dougherty, these women have opened new possibilities for future generations:
Provost Heather Hulburt Norris — App State's Chief Academic Officer — the second woman to hold this position at App State after becoming the first woman dean of the Walker College of Business in 2016.


Carol Almond — the first woman to earn an athletic scholarship at App State and the first woman to have her jersey retired at App State.


Dr. Carolyn Anderson — the first African American to earn a mathematics degree from App State who would later become the first full-time African American faculty member App State.


Karolyn Martin — a 2022 magna cum laude graduate of App State and an alumna of the university's Honors College, who was a respected student leader at App State and is the current Miss North Carolina.


Dr. Maggie McFadden — who helped to establish a women's studies program at App State, in what is now the second oldest program in gender studies in the state, as well as the first interdisciplinary minor in women's studies — not only at App State, but in the state of North Carolina.


Dr. B. Dawn Medlin — a graduate of App State, faculty member in the Department of Computer Information Systems in the Walker College of Business and founder of the Women of Walker leadership program for first-generation women college students.


Mary Moretz — an App State alumna, a retired Watauga High School educator who taught social studies and English for 37 years, a former Watauga County Commissioner, a mentor for young women and a steadfast supporter of the Reich College of Education.


Kay Norwood — a respected business leader, the first woman to chair the Appalachian State University Foundation Board and the 1998 recipient of the App State Alumni Association's Distinguished Alumni Award.


Dr. Travis Triplett — an App State graduate, professor and program director for the bachelor's in exercise science program at App State, champion for diversity and leadership, and the first woman to serve as president of the National Strength and Conditioning Association.


Dr. Jan Watson — who taught at App State, in addition to coaching field hockey. She was the first woman coach of the first women's varsity team at both App State and Division I women's athletics in the state of North Carolina.
Thank you to the App State History Committee for your important role in this week's celebrations. Led by Dr. Karl Campbell, this group includes Stephanie Billings, Greta Browning, Dr. Andrea Burns, Dr. Kristen Baldwin Deathridge, Andrea Elaver, Geoff Graham, Dr. Clark Maddux, Lynn Patterson, Dr. Baker Perry and Kimberly Sims. Their work in collecting and studying information relevant to our history, and disseminating the findings, is key to telling a fuller, more inclusive history of our university — and of those who helped shape it into the institution it has become.
Thanks, also, to our student media teams from WASU, AppTV and The Appalachian for helping share these important celebrations of App State's history with a broader audience.
App State's values and commitments have persisted for well beyond a century: a life-changing educational experience, an appreciation of our surroundings, preservation of our resources and the enduring qualities of generosity and mutual respect that bind the App State Community.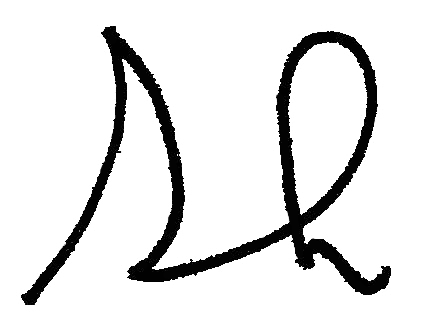 Sheri Everts
Chancellor