Update from Appalachian State University
Each August, our outstanding faculty and staff dedicate their time and efforts to making our new and returning students feel welcomed, supported and prepared for the semester ahead. Thanks to careful planning and efficient execution by University Housing staff, 6,100 students settled into our campus residence halls last week. Our Student Affairs team organized a full calendar of Welcome to App events, and today marks the conclusion of our first week of the fall 2022 semester.
Earlier today, I gave the State of the University address to App State's faculty and staff. We are in a strong position, serving the people of our state well. We continue to innovate in response to the needs of our state and region, as we remain true to our founding mission of providing access to education.
There is much to celebrate as we begin the academic year, and I highlighted accomplishments from each of the university's divisions, shared our progress in meeting UNC System strategic initiatives, reviewed the plans underway for major strategic initiatives funded by our historic-level allocations in the state budget, and laid out goals for the future.
You can view my full address here.
During the meeting, we recognized the 2022–23 class of the Chancellor's Academic Leadership Development Program. I began this program soon after my arrival at App State in order to identify, broaden, strengthen and develop academic leadership, and this is our sixth class. These 14 stellar leaders join a diverse group of 60 other faculty and staff who have completed the program, engaging in formal assistance and training while exploring and developing their leadership capabilities.
We also celebrated the recipients of the Board of Governors' Excellence in Teaching Awards.
App State musicology professor Dr. Reeves Shulstad earned the 2022 Board of Governors Award for Excellence in Teaching. This award was established by the board in 1994 to highlight the importance of teaching and recognizes the extraordinary contributions of faculty members Systemwide. Dr. Shulstad received a commemorative bronze medallion and a $12,500 cash prize.
Dr. Shulstad is committed to student mentorship, undergraduate research and inclusive excellence — all pillars of an App State Education — and she has earned the respect of her colleagues and her students. We are pleased the Board of Governors recognized her extraordinary contributions with its Excellence in Teaching Award.
At the campus level, Dr. Joseph Bathanti, professor in the Department of English, is the recipient of App State's Excellence in Teaching Award, and he received a $1,500 cash award. College awards, which come with a $1,000 cash award, were earned by:
Jeana Klein, Professor in the Department of Art;
Brooke Hofsess, Associate Professor in the Department of Art;
Andy Bellemer, Associate Professor in the Department of Biology;
Theresa Redmond, Associate Professor in the Department of Curriculum and Instruction; and
Jason Xiong, Associate Professor in the Department of Computer Information Systems.
Each of these outstanding faculty has demonstrated the highest levels of excellence, engaging and mentoring students in order to provide a transformative App State Experience.
On Tuesday, we held a ribbon-cutting ceremony for our second lab school — the Appalachian State University Academy at Elkin. When the App State Academy at Elkin opens for the first day of school on Monday, we will welcome approximately 100 new mini-Mountaineers in second through fourth grades into our university community. The UNC System Lab School initiative is aimed at improving student learning and performance and providing real-world experience for the preparation of future teachers and school administrators. App State was among the first to be selected to pilot this program because of our strong history of preparing quality educators. Now, App State is the only UNC System institution to operate two lab schools, and we are proud to build on the success of the App State Academy at Middle Fork. Each school builds on App State's history of supporting the education needs of the region, through innovative teaching that draws upon the resources provided by the university and engages the surrounding communities. Our lab schools are changing lives, and the impact will last for generations.
Many of us are looking forward to the upcoming Mountaineer football season, beginning with the much-anticipated season opener against UNC-Chapel Hill next Saturday. App State football ticket sales have broken records since the announcement of our upcoming schedule. Director of Athletics Doug Gillin and his team have worked with many areas across campus, including the Emergency Management team, App State Police and Student Affairs — as well as in the Town of Boone — to ensure the best possible experience for fans, our team, the visiting teams, our guests and the greater community.
This summer, the Presidents and Chancellors of the Sun Belt Conference gathered for the conference's annual CEO meeting, the first as a 14-member football conference. Southern Mississippi, Old Dominion, Marshall and James Madison University are bringing incredible talent and old rivalries to the league, and we look forward to beating them all in the challenging and exciting seasons ahead! The benefits to our student-athletes are significant, including shorter travel times, meaning less time away from their classes.
As we begin a new semester, our campus is vibrant and more beautiful than ever thanks to the work of our staff, who help prepare and support our faculty and students, supporting our academic mission in countless ways and with numerous and diverse talents. Faculty are in full swing, bringing life, energy and enthusiasm to classrooms, laboratories and learning spaces, and our students are engaged and eager to begin a new semester and enjoy the full college experience.
I extend my sincere thanks to each of you. The work we are doing together is foundational to the success of the people of North Carolina, and I am proud to join you in this powerful investment in the future.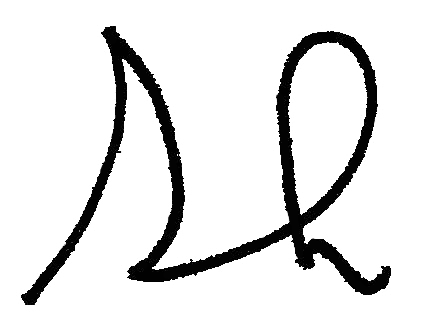 Sheri Everts
Chancellor