Update from Appalachian State University
With An Appalachian Summer Festival underway and a terrific slate of Appalachian Alumni Weekend events beginning today, it's exciting to have so many activities returning to our summer calendars, and energizing to reconnect with those from whom we have been apart.
On Monday, Governor Roy Cooper signed the 2022-23 state budget bill, which includes many benefits for App State students, faculty and staff, including:
These latest allocations amplify an unprecedented level of support for our university in the best biennial budget in App State's history.
With support from the UNC System Board of Governors, UNC System leadership and App State's Board of Trustees, my leadership team and I consistently advocate for the resources and facilities befitting the exemplary teaching, research and service taking place at App State. We greatly appreciate our elected officials who have ensured that your accomplishments have been recognized throughout the biennial budget process.
To recap what was included for App State in the biennial budget in November, read my message from November 16, 2021. To learn more about the North Carolina budget process and App State's budget, visit App State's Budget Central website.
As I shared in June, the UNC System will soon receive formal instructions from the Office of State Human Resources and the Office of State Budget and Management for implementing the raise process. We stand ready to quickly implement the annual raise process for App State employees as soon as we have this guidance.
As we welcome App State alumni to campus this weekend, we are celebrating them with a lineup of festive events that recognizes scholarship donors and the impact of their giving to App State students and their families, commemorates 50 years since the graduation of the Class of 1972, and honors our remarkable 2022 Alumni Awards recipients and the contributions they have made to App State, their communities and beyond.
Successful, major universities grow and change over time, and as we continue to innovate in response to the needs of our state and region, we remain true to our founding mission: to provide access to education. These exceptional alumni — and the countless others they have influenced — have helped sustain this mission for past and future generations.
At the signature event of the weekend, the App State Alumni Association will recognize alumni who are leaders in their fields from the College of Arts & Sciences, Beaver College of Health Sciences, College of Fine & Applied Arts, Hayes School of Music, Honors College, Reich College of Education and Walker College of Business. The evening's highlight will be a special recognition of four extraordinary alumni who are making real and powerful differences in the lives of current and future App State students, and changing the world for the better through their commitment to excellence:
Mark Ricks '89 — Distinguished Alumni Award recipient.

June Hege '65 — Outstanding Alumni Award recipient.

John Roos '84 — Outstanding Alumni Award recipient.

Douglas Middleton Jr. '15 '18 — Young Alumni Award recipient.
All of these individuals have made an impact on past, current and prospective students through their work, community service and engagement, and it is our honor to celebrate them.
As summer progresses and we prepare for the start of the new academic year, we look to our past and are inspired by the potential in App State's future. Thank you for making App State the premier public undergraduate institution in the Southeast, and for your dedication to ensuring that distinction endures.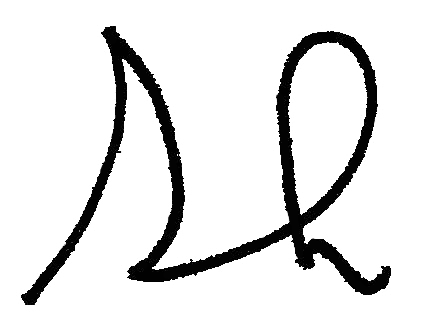 Sheri Everts, Chancellor