Update from Appalachian State University
Yesterday and today, our Board of Trustees held their June meeting, and this week, I also had the pleasure of providing a university update to the Staff Senate, as well as speaking with retired faculty and staff at a reception held in their honor.
This week also marked the first universitywide Juneteenth commemoration. Thank you so much to the staff and students who helped ensure the university's recognition of this important day in our nation's history, and to everyone who attended the event.
Following are highlights from my remarks at today's Board of Trustees meeting:
The Trustees approved the five-year Strategic Plan (2022-2027) — developed by the University Planning and Priorities Council — and the new mission statement, which was informed by this process. We will present the mission statement to the Board of Governors for approval in July.

The mission statement and strategic plan address our fundamental purpose of teaching, research and service; our key pillars of sustainability and resilience and diversity of thought, belief and community; and our priority to invest in our employees. Our Climate Action Plan and Annual Diversity Report are two examples of tools we are using along with annual updates to track and communicate the overall impact of the strategic plan. Assessment tools will include a universitywide financial plan; climate action plan; strategic plan for the research/creative endeavors enterprise; diversity, equity and inclusion plan; and a comprehensive fundraising campaign.

I thank everyone who has engaged with this collective process, which has been comprehensive, transparent and collaborative. Upon the approval of the mission by the Board of Governors, we will share the finalized mission and strategic plan broadly with campus.
After breaking ground in March on the first academic building of the Innovation District, we shared our continued progress with the Trustees. Phase One of the Innovation District will include an academic facility, faculty and staff housing and a District Energy System.



The academic facility will be the Conservatory for Biodiversity Education and Research. This facility, funded by the state, will include cross-disciplinary collaboration and encourage K–12 partnerships.


Faculty and staff housing will include a P3 project that does not rely upon state funds, or any capital from the university. We began last academic year with nearly 40 employees without housing solutions, and we have pressing concerns about how availability of affordable housing will impact the recruitment of a talented workforce. I am pleased we will have below market-rate options to help meet this demand.


The third aspect of the Phase One District Concept involves fully powering the project with renewable energy. The district will have a zero-carbon energy system that will begin to transition our campus away from steam power. App State has a long-established reputation as a leader in the renewable energy space, and we are exploring renewable energy options that will establish a national example for sustainable energy solutions.
I am excited to announce that we are completing our P3 residence halls project — on time and under budget! New River Hall is progressing on schedule and will open in time for students to move in for the fall semester. New River Hall will have just over 750 beds and replaces Justice, Gardner and Coltrane residence halls. The final component of the P3 project — the demolition of Eggers and Bowie residence halls — began in May and will continue into the fall semester. I extend my thanks to Vice Chancellor J.J. Brown for his steadfast leadership with this project, which has modernized living spaces for our students, helping our recruitment and retention efforts.
We are moving forward with plans for opening the Hickory Campus to students in fall 2023. Our Hickory Campus Advisory Council will help evaluate the needs of the community and greater area. Partnerships with the City of Hickory and other local government, education, civic and business leaders in the area will be key to meeting the educational needs of the region. Their experience and expertise will assist in making App State Hickory a true collaboration supporting the Greater Hickory metro area. Simultaneously, Provost Norris continues to work with her academic leadership team to assess opportunities to meet the academic needs of the region.
I hope you will take the time to read my full remarks to the Board. They reflect the incredible work you are doing and a trajectory of excellence for App State that will continue for generations to come.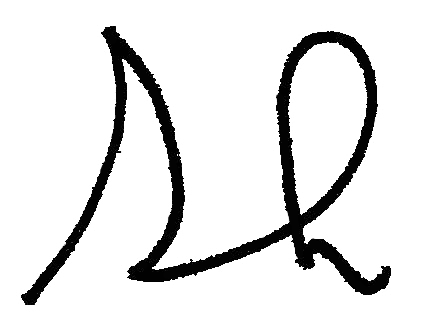 Sheri Everts, Chancellor