Update from Appalachian State University
At a reception in Raleigh on Wednesday, we thanked representatives from the General Assembly and Governor Roy Cooper's office for the best budget in university history, which included across-the-board legislative increases for university employees. As many of you know, North Carolina's biennial budget, passed last November, included a 2.5% salary increase in the 2022–23 fiscal year. The UNC System will issue specific instructions to its campuses for implementing the raise process, upon receiving formal instructions from the Office of State Human Resources and the Office of State Budget and Management. Once we have these final instructions, we will share the information with you and will quickly implement the annual raise process for App State employees.
On Monday, Governor Cooper issued Executive Order 262 ("Employee Leave to Recognize a Day of Cultural, Religious, or Personal Significance"). Following this, President Hans authorized UNC System institutions to provide eight hours of paid Personal Observance Leave to all leave-earning staff and faculty annually, effective immediately. The leave can be used for any single day of personal significance, including days of cultural or religious importance. More information may be found on this FAQ page, and further information about reporting this leave will be communicated prior to the next payroll reporting period.
This week, we were joined by Representative John Szoka, North Carolina Assistant Secretary for the Environment Sushma Masemore, and Sarah Hooper Dorner, senior sustainability coordinator for Holder Construction Company and two-time App State alumna, for the 10th annual Appalachian Energy Summit. Each summer, App State hosts representatives of the UNC System and other regional colleges and universities, along with energy managers and government and industry leaders at this multiday event. These thought leaders and practitioners share ideas and put into action ecological, financial and social processes designed to improve energy efficiency in the UNC System, the state and beyond. Because of the work accomplished at this summit, the institutions in the UNC System, together with industry partners, have avoided nearly $1.6 billion in utility costs. App State's proportion of these savings is $62.4 million. Working together, we are on track to realize our shared goal of $2 billion in avoided costs by 2025. These are impressive financial gains for North Carolina taxpayers, and I'm proud that App State has been the driving force behind this symposium of scholarship and innovation.
Also this week, we congratulated our graduating mini-Mountaineers from the Middle Fork Academy. These fifth graders worked hard, supported by their families and the dedicated Academy teachers and staff, and they have bright futures ahead of them. As they advance to middle school, I know we all look forward to seeing what they achieve, and we hope to see them cross the commencement stage at their college on the mountain in a few more years!
In August, we will open App State's second laboratory school, and I congratulate Dr. Amie Snow on her new role as the Director of Curriculum and Federal Programs for both App State Academy schools beginning in July. Amie has held the positions of Director of Curriculum and Instruction and Interim Principal at the Middle Fork Academy, and her passion for education will serve even more children in the coming months and years.
We welcome new principals for both laboratory schools:
Sean Gaillard will become the new principal for Middle Fork Academy on July 1. Sean has a distinguished career of over 20 years of experience, both as a teacher and an administrator — and accolades that include being named the 2019 Piedmont-Triad Principal of the Year.


Emma Hatfield-Sidden will be the inaugural principal of App State's new Elkin Academy. Emma is a two-time graduate of App State — a former Teaching Fellow who focused her undergraduate studies on teaching exceptional children and removing obstacles to help students grow and succeed. The Elkin Academy will begin its first year this fall.
As announced earlier this month by General Counsel Paul Meggett, App State has moved our universitywide legal, risk management and compliance services under one unit — the Division of Institutional Integrity. The new division houses these offices:
General Counsel;
Enterprise Risk Management;
Disability Resources;
Title IX Compliance;
Internal Audits;
Clery Act Compliance;
Worker's Compensation Administration; and
Compliance and Ethics.
These departments perform crucial functions for the university and combining them into a single division allows for greater efficiency and quicker, more effective responsiveness. I appreciate Paul's efforts in leading this change.
Within this new division, Jennifer Myers was named the new Chief Audit Officer after a national search, and we welcome her to campus this week. Her vast experience will ensure our history of exemplary reporting and compliance performance continues.
Throughout the summer, App State's Student Health Service remains open and is providing COVID-19 vaccines and boosters, free COVID testing for students and home testing kits for purchase. Please remember, if you feel unwell, stay home, monitor your symptoms and get tested. If you test positive for COVID, report it to the university, so we can provide resources and support. More information is available on our university's COVID website.
The work taking place on our campus this summer is positioning us well for the future. I look forward to bringing you more good news and sharing in your accomplishments as summer progresses.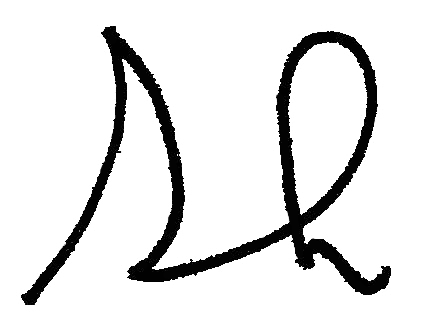 Sheri Everts, Chancellor