Update from Appalachian State University
The university will be closed on Monday for Memorial Day, a somber day of recollection and remembrance of the men and women who lost their lives in service to our country. As we prepare for a long weekend, we remember those we have loved and lost, and recognize the ultimate sacrifice they made. This morning, Air Force veteran Mike Waters, a 20-year employee of App State, continued our longstanding practice of placing a commemorative wreath at the university's Veterans Memorial, which honors members of the App State community who died while serving in the U.S. military. I hope you will take a moment to read Mike's story and what it meant to him to be selected for this honor.
Yesterday, Chief Diversity Officer Jamie Parson shared a message of our university community's solidarity with the victims and survivors of the mass shootings in Uvalde, Texas, and Buffalo, New York, as well as other recent acts of violence and hatred. She also shared resources for our campus as we cope with the impacts of these appalling and tragic events. At App State's upcoming Juneteenth observance, we will hold a Unity Vigil in remembrance of those who have suffered from acts of hatred and violence.
At the UNC Board of Governors meeting this week:
The Board heard the final in a series of five presentations on free expression on college campuses, which included a report on a free expression survey of students at eight UNC institutions, including App State. We were pleased to participate in this study, and will use it to develop ways to further encourage free expression and respectful dialogue on our campus.
The UNC System's strategic plan refresh was approved. You can see the plan here. Thank you to the students, faculty and staff who joined the campuswide Town Hall in March and provided input and feedback as the plan refresh was underway.


The Board approved a new funding model for the UNC System, and committed to continuing to analyze and refine it as needed. This revision represents months of work on behalf of the Board and UNC System staff, with significant input from the system campuses. We appreciate the commitment of the Board and of President Hans and his team to revise and update the funding model, which had previously remained unchanged for many years.


The UNC System also presented the comprehensive All-Funds Budget to the Board, which includes App State's comprehensive operating budget. You can see it here.


President Hans signed a military credit regulation ensuring a clear and consistent credit transfer process for military transfer students throughout the UNC System. App State student Jasmine Coleman, a graduate student in the Reich College of Education's Higher Education Specialist program, shared her perspective as a veteran and military spouse, and addressed the significance of this action in helping military veterans transition to earning higher education degrees at UNC System institutions.


The Board also appointed Anita Greene to App State's Board of Trustees. Anita will be officially sworn in on June 17, along with Student Government Association President Quson Brown. I thank John Blackburn for his service on our Board of Trustees and his longstanding and unwavering commitment to the success of App State.


Earlier this month, Dr. Baker Perry, professor in App State's Department of Geography and Planning, returned from another successful expedition to Mount Everest. Baker was part of the groundbreaking team of National Geographic Explorers, Nepali scientists, and elite Sherpa climbers who installed a new weather station approximately 50 meters from the summit. This is one of the most ambitious and significant climate science research projects on Mount Everest, and we congratulate him and his team. You can read the National Geographic story here.
This week, our campus welcomed representatives from 19 rural communities selected by the North Carolina Department of Commerce for its inaugural Rural Community Capacity program. The program is designed to increase the capacity of distressed communities to plan, implement and manage economic development programs and opportunities, and includes educational programming developed by faculty in App State's Walker College of Business.
On Tuesday, I announced my selection of Dr. Dan Layzell as the Vice Chancellor of Finance and Operations, after a national search. Dan brings a career of nearly three decades in higher education and a decade of policy and legislative experience, as well as experience as a teaching faculty member, to this role. Dan will begin in this role on August 15, and we look forward to welcoming him to campus in a few weeks. I reiterate my thanks to the search committee members for their service to the university, and my appreciation to Sharon Bell for serving as Interim Chief Financial Officer since August 2021.
Please remember, App State's Student Health Service is open throughout the summer and continues to provide COVID-19 vaccines and boosters, free COVID testing for students and home testing kits for purchase. If you feel unwell, stay home, monitor your symptoms and get tested. If you test positive for COVID, report it to the university, so we can provide resources and support. More information is available on our university's COVID website.
Summer is in full swing, summer sessions are underway, new students are on campus for orientation, prospective students and their families are touring campus and we are hosting important discussions to benefit the future of our state. We are proud of the contributions App State makes to our surrounding communities, the state of North Carolina and beyond through teaching, research and service.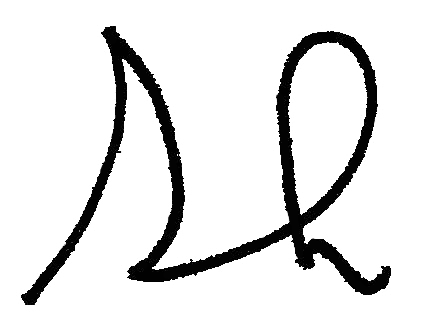 Sheri Everts, Chancellor