Update from Appalachian State University
Today, we welcome new students to campus for orientation, and as they prepare for their new beginnings at App State, they are also enjoying a taste of summer in the High Country.
This evening, the Mountaineers baseball team faces Troy at Beaver Field. Thanks to generous donors and staff volunteers, we will host a tailgate event for children participating in Staff Senate's AppKIDS program and their families before they enjoy the game.
A lead gift from Vice Chair of our Board of Trustees, Mark Ricks, and generous support from Donna and Robert "Skip" Harkrader and Gail and John Yearick are allowing 27 local children who would not otherwise have the opportunity to do so to attend summer camps run by WAMY Community Action's Mountain Adventures program. Tonight's event is an opportunity for the children and their families to get to know one another and learn more about the fun that awaits them this summer.
Thank you to everyone who is helping provide opportunities for these children to forge new friendships, build confidence and make lifetime memories at summer camps. Special thanks to our generous donors, all of the Staff Senators, the many staff in App State Athletics and University Advancement, as well as the University Events and Catering team for helping make tonight's event special. Those of us who have volunteered to spend time with AppKIDS can tell you it is one of the most rewarding experiences a person can have.
This week, our student-athletes achieved a significant milestone as they marked the 10th consecutive year that App State student-athletes have earned a cumulative grade-point average above 3.0, led by the women's soccer team with a cumulative GPA of 3.71. For the Spring 2022 semester, 62 student-athletes earned placement on the Chancellor's List, with individual GPAs of 3.85 or higher, and every App State Athletics program had at least three team members make the Dean's List. A total of 185 student-athletes achieved either the Chancellor's List or Dean's List. Congratulations to these student-athletes, and thank you to the faculty and staff who have taught and supported them as they worked to achieve academic and athletics success.
Earlier this week, I announced the appointment of Jamie Parson as our Chief Diversity Officer after a national search. Jamie is the second cabinet-level chief diversity officer to hold the position at App State. Jamie has held this role in an interim capacity for the last year, and during that time she has led many important unit-level and campuswide diversity, equity and inclusion initiatives and accomplishments for App State. This work is advancing App State as an institution, and I know you join me in congratulating Jamie on being named to the position. We look forward to partnering with her on the important work she continues to carry forward.
I am pleased to recognize our App State Police and Emergency Management teams. These departments work hand in hand to build and sustain important relationships on campus and in the greater community while also protecting our campus and preparing us to manage any emergencies that may arise. From building a strong community policing program, to strengthening the university's diversity, equity and inclusion initiatives, to severe weather preparedness, to hazard mitigation, to the university's COVID-19 response and recovery efforts, their work is critical to keeping our university community safe and healthy. I want to thank these individuals on behalf of the App State Community — we greatly appreciate you and the work you do every day.
As a reminder, App State's Student Health Service is open throughout the summer and continues to provide COVID-19 vaccines and boosters, free COVID testing for students and home testing kits for purchase. Please help keep our campus healthy by staying home, monitoring your symptoms and getting tested if you feel unwell. More information is available on our university's COVID website.
As we enjoy the warm days and cool evenings that mark summer in the High Country, our campus remains vibrant. I hope you can enjoy all that our beautiful location and dynamic campus have to offer.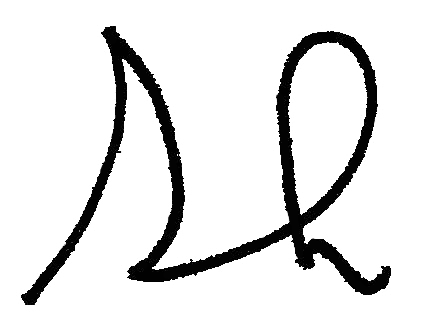 Sheri Everts, Chancellor