Update from Appalachian State University
This week, as we wrapped up the final classes and began the exam period, the springtime weather contributed to the end-of-year excitement and energy on campus. This academic year began with much uncertainty, and as it concludes, we are beginning to feel a sense of normalcy returning to our campus and our daily lives. This week:
I shared an end-of-year report with Faculty Senate during their final meeting of the academic year. You can read my comments here.

I hosted the Appalachian Student Ambassadors for a reception, during which they had an opportunity to get to know the members of my Chancellor's Cabinet and ask them questions about their jobs and what makes their roles challenging and rewarding.

App State's Math and Science Education Center hosted its popular STEAM Expo in person again. This is the largest, single outreach event at App State, reaching more than 1,500 middle and high school students with science, technology, engineering, art and mathematics activities and demonstrations. It was wonderful to host these students on our campus again after two years.

I visited the Diversity, Equity and Inclusion Summit, hosted by the Office of Diversity. Departments and units from across campus came together to share the DEI efforts they have in progress as well as their plans for building on and continuing this important work into the future. The event was well attended by students, faculty and staff, and it was wonderful to have so many people gathered together to discuss their shared goals as well as their specific plans for cultivating a climate that welcomes diversity of thought, belief and community on our campus.

I joined the members of Team Sunergy, who brought home the 2021 American Solar Challenge trophy, for a celebration and presentation of their championship rings. Team Sunergy is hard at work preparing for the 2022 Formula Sun Grand Prix and American Solar Challenge. These events take place in July at the Heartland Motorsports Park in Topeka, Kansas, and include a 1,975-mile road rally race along the Oregon Trail.
Today is the 835th day the university has been tracking, planning for and responding to COVID. While we will reduce the frequency of university operations updates and Chancellor updates throughout the summer months, we will remain vigilant, and we will continue to emphasize the importance of a fully vaccinated university community.
The last walk-in testing clinic for the semester will be held next Thursday, May 5. Our local public health agency continues to offer free testing each weekday and Student Health Service will also offer free testing for students during the summer sessions.


Beginning Monday, May 9, our COVID dashboard will change to provide significant, overall metrics and key end-of-year statistics.


Throughout the summer, we will continue offering vaccines and boosters for the university and broader community, as well as $50 Amazon gift cards for students and employees who get vaccinated or boosted on campus.
After two years of modified, rescheduled, online and socially distanced graduation events, Spring Commencement will take place next week with no guest limits or other restrictions. Additionally, I'm pleased that the official App State regalia is now made of fabric produced from 100% post-consumer recycled plastic bottles, and our ceremonies next week will divert nearly 100,000 plastic bottles from the landfill. The commencement planning team is ensuring that official regalia is available for every graduate, regardless of their ability to pay.
I wish the very best to each of our students as they complete final exams, congratulations to all of the soon-to-be graduates who have overcome unprecedented challenges to reach this important milestone, and heartfelt thanks to the faculty and staff who have remained steadfast in providing a solid foundation for our students during extraordinarily uncertain times. You have accomplished so much under tremendous challenges and against many odds, and I know together we will finish this semester strong.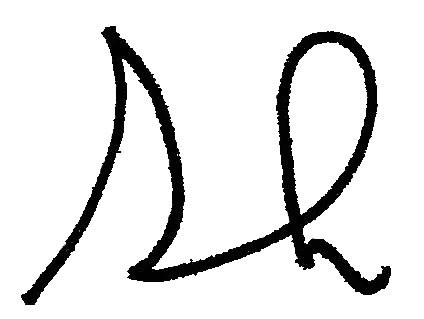 Sheri Everts, Chancellor