Update from Appalachian State University
On Tuesday evening, App State's baseball team was victorious over UNC-Asheville at the LP Frans Stadium, home of the Hickory Crawdads. More than 1,200 people, many of whom were students, faculty, staff, alumni and other App fans, enjoyed the game on a beautiful early spring evening. Yosef threw the first pitch, App State's a cappella group Ear Candy sang the national anthem, and fans wore customized "Hickory 23" t-shirts, denoting when we will begin holding classes in Hickory. We were welcomed by City of Hickory Mayor Hank Guess, as well as other city leaders, who wore their black and gold and cheered on the Mountaineers. View a photo album on my Facebook page.
On Wednesday, I met with members of the Faculty Senate Chancellor's Advisory Committee to discuss future plans for App State's Hickory campus. We discussed the ongoing process to determine what programs and offerings will be located at the Hickory campus. Deans are engaging department chairs and faculty while my leadership team and I are engaging with community leaders to determine ways we can meet the needs of those who live and work in Hickory and the surrounding area.
Also on Wednesday, I spoke with Charlie Ciaramita's marketing class. The students asked insightful, engaging questions — it was a terrific conversation and I enjoyed the opportunity to get back in the classroom.
Next week, we will host a community leaders breakfast in Hickory. We had a terrific event with High Country community leaders last month, which we held in the Grandview Room at the North End Zone building. We were able to showcase the beautiful space, while engaging in conversations with representatives from North Carolina's federal delegation, members of the N.C. General Assembly and local government officials, as well as leaders in education, business and community development. The Hickory event will be held in our new building, and we will follow it with a tour of the building for legislators. We have been warmly welcomed by the Hickory community, and look forward to discussing opportunities for the future of the App State campus in Hickory with the area's community leaders.
Monday's COVID data dashboard update will show that student vaccination rates have increased to 82% and the CDC has downgraded Watauga County's COVID-19 Community Level to "Low." Thank you for your continued dedication to keeping our community protected against the most severe impacts of COVID. I am proud of our high vaccination rates, particularly the student rate. Your diligence continues to make a difference.
Vaccines continue to be the most important and effective tool we have to mitigate serious risk. Student Health Service offers vaccines and boosters, and I am providing $50 Amazon gift cards to students and employees who get their vaccine or booster on campus. I got my second booster on campus today, and I appreciate our professional Student Health team who make this an easy and efficient experience for faculty, staff, students and community members.
Two key signs of spring on campus are App State's Diversity Celebration and iBackApp events, both of which take place next week:
The 21st Diversity Celebration at App State will take place April 5-7. This will be the 21st year App State has brought together App State students, faculty, staff, K-12 schools and local community members for a celebration of cultures through art and entertainment. More than 25 events will take place over three days, celebrating diverse perspectives, cultures and values. You can view the full schedule here.

App State's ninth annual iBackAPP giving celebration, during which Mountaineers everywhere come together to support and celebrate App State, is scheduled for April 6-7. Over the course of the two days, Mountaineers will make monetary gifts, show their pride by wearing black and gold, and share their spirit with #iBackApp messages on social media. I invite you to join in any way you choose.
I hope you will take advantage of these two spring traditions, and as the weather becomes milder, enjoy all our beautiful mountain location has to offer.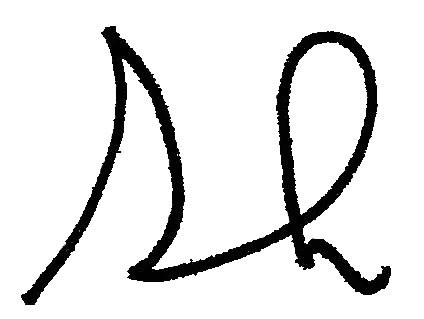 Sheri Everts, Chancellor