Update from Appalachian State University
It has been a week of celebrating successes and milestones at App State. Yesterday and today, the Board of Trustees met on campus for their quarterly meeting, approving actions supporting the development of the Middle Fork Greenway, a lease of space for the Elkin Elementary lab school and the transfer of property to facilitate a needed bridge improvement on Hunting Hills Lane. Students from App State's Men's Basketball Team, Wrestling Team and Solar Vehicle Team showcased their successes for the board, and I shared a progress update, which included an overview of the incredible work of our faculty, staff and students, strategic planning and campus construction updates, and a review of some key COVID metrics. You may read my remarks on my website.
This afternoon, we broke ground on the first academic building of our Innovation District — a long-held goal made possible with a state budget allocation of $54 million in the current fiscal year. Faculty, staff and students gathered to celebrate this momentous occasion, and we were joined by several members of the General Assembly who made it possible for us to break ground on the long-envisioned project, Governor Philip Byers, representing the UNC Board of Governors, our Board of Trustees, Mayor Tim Futrelle and Chair of the Watauga County Board of Commissioners John Welch, and members of the Boone Town Council and Watauga County Commissioners.
App State's future Innovation District is an ambitious enterprise that will have a lasting and powerful impact on the region, broadening economic development opportunities for rural areas in Northwestern North Carolina. The Innovation District will bring together expertise across disciplines and facilitate collaborations on campus and with the communities across the region.
This exciting, long-term project has been included in the university's master planning since 2016, a year after the Board of Governors designated this property with millennial campus status, providing greater flexibility for planning and utilization of the property. Numerous faculty and staff have worked to develop a vision for it, with input from students and alumni.
The first academic building will be the Conservatory for Biodiversity Education and Research. This facility will serve as a vital link between the campus and the regional community through education, research and outreach.
It is important to note, this is the first building — and the first academic building — of the District. You can see some of the development concepts on the university's Innovation District webpage. The multi-phased development concepts we are reviewing are forward-thinking and comprehensive. Going beyond what is our standard — to build LEED-certified buildings — we are reviewing concepts for a Zero-Carbon District. This means the buildings in the Innovation District will be highly energy efficient, and powered by carbon-free, renewable energy sources. This will not only lower the environmental impact of the buildings, but also help make them more financially viable.
We also asked the design firms submitting proposals to include faculty and staff housing into the Innovation District Master Plan, as one way to help address housing shortages that affect our ability to recruit and retain talented faculty and staff.
Other academic facilities that are also in discussion include:
Spaces for research, teaching and demonstration;
Workspace for multidisciplinary projects;
Renewable energy labs;
Conference rooms; and
Expanded exhibition and studio spaces.
App State is the premier public undergraduate institution in the Southeast, founded to increase access to education for those in the "lost provinces" of North Carolina, and we remain true to our mission as a rural-serving institution.
We look forward to continuing the work we have begun with the support of the General Assembly, the Board of Governors, our Trustees and local government leaders, as well as with leaders from education, business and community development, to ensure this Innovation District extends the university's mission of teaching, research and service to the region and the state.
App State has unprecedented support, and stellar students, faculty and staff, and our potential is limitless!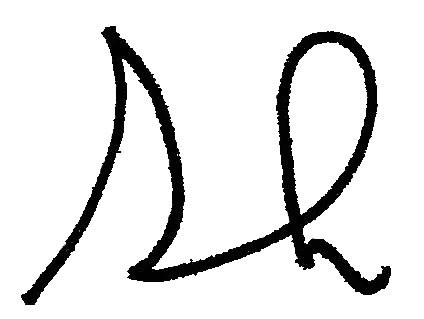 Sheri Everts, Chancellor