Update from Appalachian State University
This afternoon, faculty and staff gathered for the annual Spring Faculty and Staff Meeting, hosted by Academic Affairs. While the agenda for this meeting does not typically include remarks from me, I appreciated the opportunity to share an update with faculty and staff in this important setting. We enter 2022 with many exciting accomplishments underway and much to anticipate in the coming weeks and months.
My remarks are posted to my website. Highlights are below:
It's been a little more than two months since the passing of the biennial budget bill — the best budget for App State in history. Since then, our administrative teams and their staff have been diligently working to allocate the funding designated for App State.


After two years without legislative salary increases or authority to provide discretionary Annual Raise Process salary increases, we have welcomed the opportunity to both apply across-the-board legislative increases and leverage authority to provide additional discretionary increases as allowable. I have been working with the Provost and the other Vice Chancellors to perform a comprehensive review of our universitywide budget. Our goal is to identify as much campus funding as possible for discretionary increases for faculty and staff, within the limitations of our authority. Since I arrived at App State, I have been committed to leveraging any authority granted to me by the legislature and the Board of Governors to increase compensation for our employees, and I remain dedicated to doing so.


Building and enhancing our physical infrastructure supports and empowers the incredible human potential on our campus. The places where faculty, staff and students work and learn should demonstrate that you are valued. The biennial budget allocates nearly $123 million in funding for capital repairs and renovation/initiative support. In the current year, $54 million was included to formally establish App State's Innovation District, which will bring together expertise across disciplines and facilitate collaborations on campus and with communities across the region.



This semester, we will break ground on the first building in this long-envisioned project — the Conservatory for Biodiversity Education and Research, which will serve as a vital link between the campus and the regional community through education, research and outreach.


The Innovation Campus Working Group is exploring multiphased development concepts for a Zero-Carbon District — meaning they will be highly energy efficient, and powered by carbon-free, renewable energy sources — as well as options for faculty and staff housing, as one way to help address housing shortages that affect our ability to recruit and retain talented faculty and staff.



We are eagerly anticipating the completion of our Child Development Center expansion in May, which will allow licensure for nearly 125 children. Under the direction of Moriah Stegall, the Center's director, our Child Development Center has earned the highest possible licensure rating of five stars, making it one of the most sought-after child care facilities in the community. This expansion will help meet the high demand for child care with exceptional quality care for the children of students, faculty and staff.


Each time I ask for more for App State, I share examples of the stellar work being accomplished by our faculty, staff and students. Two recent examples of faculty and staff accomplishments include:



Dr. Andrew Koricich, Associate Professor in the Higher Education program in the Reich College of Education and the Executive Director of the Alliance for Research on Regional Colleges, is among a group of five researchers who developed and recently launched a tool that uses evidence-based criteria to define what it means to be a Rural-Serving Institution. This groundbreaking work has been nationally recognized and is sure to help shine a brighter spotlight on the contributions rural-serving institutions are making in the higher education landscape.


App State's Police Chief, Andy Stephenson, has been named one of six national finalists for Campus Safety Director of the Year for his outstanding leadership skills, ingenuity, selflessness and overall achievement. Chief Stephenson is among an elite group of campus safety leaders who are being recognized for excellent community relations, extensive involvement with the public, fostering high officer morale and motivation, and implementing innovative solutions in the face of complex problems.



App State's advancements in education will benefit the citizens of our state and region for generations to come.



Last month, the Board of Governors voted to approve the creation of App State's online, four-year Bachelor of Science in veterinary technology degree. An interdisciplinary team of faculty, staff and external collaborators has worked to develop the curriculum, which is based on the American Veterinary Medical Association Committee on Veterinary Technician Education and Activities standards. App State's curriculum will become a model for developing veterinary professional talent and will help address the market demand for skilled veterinary professionals, especially in rural areas. We are proud to engage in this innovative partnership with Banfield Pet Hospital, which will advance the profession and elevate the role of licensed veterinary technicians, and we are excited to welcome our first class of students in fall 2022.


App State's Board of Trustees recently approved the creation of a distinguished professorship in early child literacy in the Reich College of Education. This will be the first named professorship in the college and will be funded by a generous gift in the amount of $2 million from the C.D. Spangler Foundation.


In August, we will open our second laboratory school, in partnership with Elkin City Schools, which will serve approximately 100 students in second through fourth grades. App State will be the only UNC System institution to operate two lab school programs.



This semester, Interim Chief Diversity Officer Jamie Parson will provide our campus with a comprehensive set of recommendations for how App State can better serve the university's underrepresented populations. Jamie is compiling the work of several groups who collaborated last summer to gather input and develop recommendations. I appreciate the time and consideration these individuals have dedicated to this important work, and look forward to reviewing the collective recommendations.


Since last fall, my leadership team and I have met regularly with university leaders representing Faculty Senate, Staff Senate, Student Government Association, Department Chairs and Deans. These university leaders represent you, and they bring questions and discussion topics from the groups they represent. Following each meeting, we share meeting notes they can distribute, share and reference as needed, and I often include topics discussed in my Friday updates to campus. The vast majority of feedback my team and I have received has been supportive, positive and appreciative. As we persist together in the face of new and lasting challenges, please know your encouragement remains greatly appreciated.


As dozens of individuals across campus have worked to address the many COVID-related concerns from members of our university community, the most consistent information from public health experts indicates that getting vaccinated and staying up-to-date with vaccinations is the single, most effective strategy we have to mitigate the severity of the impacts of COVID.



I am very proud that our university community has stepped up to this challenge. Eighty-one percent of our students and ninety percent of our employees have submitted vaccine records that have been verified by our team. Thank you for taking this important step to protect yourselves, your colleagues, your students and your loved ones.
The faculty and staff at App State are passionate about their work and dedicated to the academic enterprise and the success of our students. When we keep these values central, there are no limits to what we can accomplish.
I wish you all the very best for the new year, and the rest of the spring semester.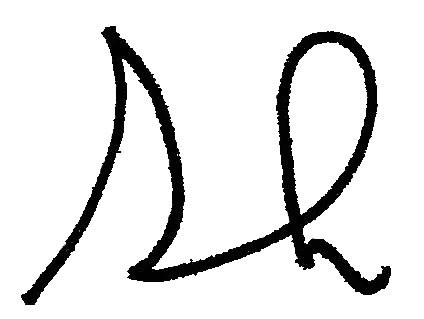 Sheri Everts, Chancellor