Update from Appalachian State University
Friday, December 10, 2021
Today is our Fall 2021 Commencement! We are celebrating the successes of nearly 1,700 graduates at three ceremonies — 9 a.m., 1 p.m. and 5 p.m. — as they mark a most defining moment in their academic careers. I have said this before, and it bears repeating: Presiding over commencement exercises is my favorite duty as Chancellor. That honor is all the more meaningful this year as we reflect on how important it is to gather in person for this most special occasion, and how fortunate we are to be able to do so.
To our graduates: Thank you for being part of our great academic community. You will always be a part of App State — as you are our most enduring legacy. I congratulate each of you on your achievements and celebrate the hope and possibilities you take forward into our future world — a world that holds more promise because of the contributions you have made thus far, and one you will continue to make even brighter.

To our faculty and staff: You have made a transformational difference in the lives of our outstanding graduates. On behalf of our entire university community, I thank you for your tireless commitment.
During our commencement ceremonies, we are pleased to present two members of the App State Community with honorary degrees. At the 1 p.m. ceremony, we will confer an honorary bachelor's degree on Glenn W. Wilcox Sr. — a longtime advocate, donor and friend of App State who is a past chairman and former member of the university's Board of Trustees. At the 5 p.m. ceremony, we will confer an honorary bachelor's degree on Sarah Alice Evans Heustess, an influential App State staff member who retired in August 2020. She served the university for three decades, most recently as Director of Sales and Patron Relations for the Schaefer Center for the Performing Arts and Valborg Theatre, and she also lent her expertise to the Hayes School of Music.
If you are unable to attend in person — or want to relive these pivotal moments — each livestreamed ceremony will be made available on our commencement website.
On Nov. 16 I shared with campus an update on the biennial budget bill, which Gov. Cooper signed into law on Nov. 18. The budget includes much welcome news for App State, including welcome compensation news for faculty and staff.
I am pleased to report that the one-time bonuses included in the approved budget will be paid to eligible employees in the Dec. 21, 2021 payroll. Most of App State's permanent, full-time employees will receive a $1,000 bonus. Those who meet additional eligibility requirements will receive an additional $500.
Thank you to the staff in the Human Resources, Payroll and IT departments, as well as the many other staff in the Division of Business Affairs, for your work in ensuring our employees will have these bonuses before the end of the year.
The approved budget provides a 5% across-the-board salary increase to eligible employees, which will be broken down into a 2.5% increase for this fiscal year, and a 2.5% increase in the 2022–23 fiscal year. The 2.5% increase for the current fiscal year will be retroactive to July 1, 2021, and will be paid in the Jan. 31, 2022, payroll.
I am working with Provost Heather Norris, Vice Chancellors Hank Foreman, J.J. Brown and Jane Barghothi, and Interim Chief Financial Officer Sharon Bell to review our universitywide budget with the intention of providing the largest discretionary increases — as quickly as possible — that are allowable within the granted 5% authority and possible within our budget constraints. As I have stated before, I am committed to identifying these funds and allocating them to our employees to the greatest possible extent.
With the final days of the semester behind us and fewer people on campus, this week's COVID data represent fewer test results. We will update our dashboard again on Jan. 18, 2022, after the first week of classes for the Spring semester. Here are the latest campus COVID-19 data:
Our current data show the campus rates of those who are fully vaccinated are 71% for students and 84% for employees. For local and statewide context, in Watauga County, the rate of those fully vaccinated is 55%, and for North Carolina, the rate is 58%.

Preliminary results from the 545 COVID tests we have conducted on campus so far this week indicate a positivity rate of 1.3%. Watauga County's latest reported positivity rate is 5.7% and North Carolina's latest reported rate is 7.1%.
On Saturday, Dec. 18, App State's football team will face Western Kentucky in the Boca Raton Bowl at 11 a.m. With a 10-3 Sun Belt season, we are looking forward to bringing home another bowl trophy, and beating our FBS-best 6-0 bowl game record. We expect to see many App State fans in the FAU stadium, and know that Mountaineers across the nation will be watching on ESPN.
Our faculty, staff, students and alumni — especially today's newly minted class of graduates — prove time and again that App State is, indeed, the premier public undergraduate institution in the Southeast. I hope our campus community enjoys a well-earned break, and I look forward to seeing everyone back on campus in the new year.
Happy holidays, Mountaineers!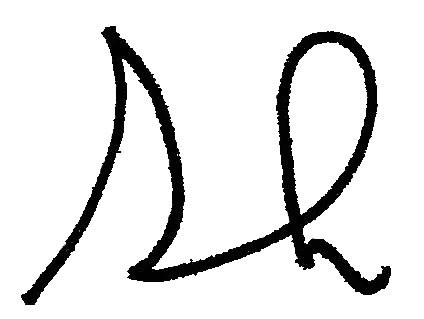 Sheri Everts, Chancellor