Update from Appalachian State University
Friday, November 12, 2021
Yesterday our campus community gathered at our Veterans Memorial for our annual observation of Veterans Day. Our featured speaker was former student and entrepreneur Barbara Ashley, a 35-year active-duty military spouse who offered touching insights into the experiences of military families, and emphasized the importance of recognizing the commitment of our veterans and those who are currently serving in the armed forces. It was our privilege to welcome Barbara and her husband, Lt. Gen. (Ret.) Robert Ashley, recipient of App State's Distinguished Alumni Award, back to campus. We also shared our appreciation and respect for the veterans in attendance at the event, as well as for each of the 384 student veterans and 76 employee veterans who elevate the App State Experience each day. Thank you to all U.S. military veterans and those who are actively serving our country, and thank you to the military families who support these heroes.
This week, my leadership team and I concluded a series of meetings we have held each week with leadership representatives from Faculty Senate, Staff Senate, the Council of Chairs, Deans and the Student Government Association to discuss COVID-19 operations. We discussed what we might expect to see in the spring semester, including continuing our efforts to increase vaccination rates, required testing for those who aren't fully vaccinated and enhanced cleaning and sanitization measures. We will share university guidelines and expectations for the spring 2022 semester soon.
We remain collectively focused on using our mitigation tools to decrease the spread and the impact of COVID-19 on our campus — the most important being the vaccine.
Our current data show the campus rates of those who are fully vaccinated continue to outpace county and state rates: 69% of students and 81% of employees have provided documentation of their fully vaccinated status. For local and statewide context, in Watauga County, the rate of those fully vaccinated is 53%, and for North Carolina, the rate is 56%.
Preliminary results from the 1,247 COVID tests we have conducted on campus so far this week indicate a positivity rate of 0.6%. Watauga County's latest reported positivity rate is 2.8% and North Carolina's latest reported rate is 5%.
As world health experts examine how to manage COVID as an endemic virus, these metrics remain important in university decision-making. We will continue our regular consultation with public health experts to ensure we are referencing the most relevant data.
The 26th annual United Nations Climate Change Conference ends today, and Drs. Lee Ball, Dave McEvoy and Martin Mezner, who have been in attendance, are looking forward to bringing back to our campus the information they have learned about ways we can continue to mitigate our university's impact on climate change.
For many years, the university has been working to renegotiate energy contracts as part of our overall commitment to reduce our use of fossil fuels. In early October, I was pleased to report the university is increasing our renewable energy purchase portfolio, and these efforts continue. We are working on an agreement that will convert the power for Leon Levine Hall — our campus's largest building — to 100% solar beginning in early 2022.
Spirits were high at our Staff Connect event on Thursday afternoon, highlighting the collaborative spirit and camaraderie that is carrying us into the final weeks of the semester. We look forward to further recognizing veterans, as well as military personnel, first responders and health care workers at Kidd Brewer Stadium during Heroes Day at the App State conference football game against South Alabama on Saturday. As our team likes me to say, Roll 'Neers!
Each and every day, it is great to be a Mountaineer.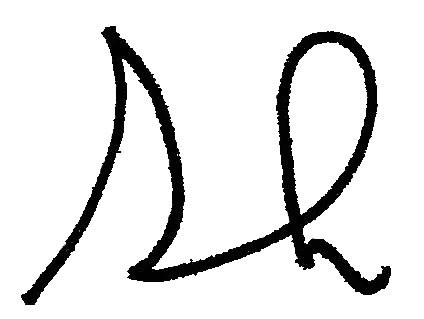 Sheri Everts, Chancellor