Update from Appalachian State University
Since my arrival on App State's campus in 2014, I have been acutely aware of the high cost of living in the Boone area. Our beautiful location is also one of the most expensive places to live in North Carolina, and this brings with it significant challenges as we seek to recruit and retain talented faculty, staff and students. Yesterday, I sent an email to campus containing a survey that will help us assess the current housing and transportation needs and preferences of our faculty, staff and students. Your voice is important as we work to address a concern that has affected the members of our university community for many years.
Engaging with campus representatives is a key priority for my leadership team and me, and we appreciate hearing from departments and groups across the university about their priorities and points of pride. These discussions have included sharing successes, research priorities, resource allocations, diversity and inclusion initiatives, and COVID-19 response and recovery efforts, and they inform the decisions we are making for our university.
My leadership team and I are hosting weekly, small group discussions with leaders representing Faculty Senate, Staff Senate, the Student Government Association, Graduate Student Senate, academic Department Chairs and Deans.


Earlier this week, Interim Chief Diversity Officer Jamie Parson organized a breakfast for our faculty and staff affinity groups, myself and my leadership team as we work to further elevate diversity and inclusion at App State.


Yesterday, the Staff Senate Executive Board met with members of my leadership team to discuss ways to enhance the work environment for our staff members.


Provost Norris and I are continuing our meetings with faculty from academic departments, joined by Deans and other university leadership team members.
Our future planning is focused on App State's role in advancing graduates who are critical thinkers and active participants in developing economically, environmentally and equitably sound communities, and in broadening economic development opportunities for rural areas in Northwestern North Carolina. App State's future Innovation District is an ambitious enterprise that will have a lasting and powerful impact on the region. This exciting, long-term project has been included in the university's master planning since 2016, and numerous faculty and staff have worked to develop a vision for it with input from students and alumni. Provost Heather Norris will share more information during next week's Fall Faculty and Staff Meeting, and we will continue to provide regular updates to campus via communications and the university's Innovation District webpage.
Last week, I reported on key sustainability initiatives to the university's Board of Trustees. One area of significant progress: The university is increasing our renewable energy purchase portfolio from just under 2% to 15%. With this conversion, we also anticipate a cost savings of about half a million dollars. This notable step is the result of many years of work, and is a clear demonstration of many units across the university working cooperatively to effect major purchasing changes. It also includes an important commitment from the student-led, student-funded Renewable Energy Initiative, which voted to contribute $50,000 toward the university's purchase of hydroelectric power from App State's electric company, New River Light & Power.
Across the country, App State is known as a leader among public educational institutions for our sustainability and resilience practices, and we continue making headway in the areas of transportation, purchasing, waste management and land use planning. Chief Sustainability Officer Lee Ball has a campus sustainability update underway that will be shared with campus in the coming weeks.
As we near the halfway point in the semester, our primary COVID-19 data points are trending in a favorable direction. We remain vigilant in our mitigation efforts. The vaccine is the key to our success in managing the effects of COVID-19 on our campus, and it is what allows us to continue holding in-person classes and events. In advance of our COVID-19 dashboard updates on Monday, here is a look at the latest data:
So far this week, we have tested 1,925 students, faculty and staff on campus, with a positivity rate of 2.34%. Watauga County's latest reported positivity rate is 4.5% and North Carolina's latest reported positivity rate is 7.7%.


The vaccination rate of our students continues to rise and has increased to 60%. The vaccination rate of employees remains steady at 94%. With more than 13,000 of our faculty, staff and students fully vaccinated, the university's overall vaccination rate is currently 64%, exceeding that of Watauga County, which is 52%.
Collaboration across the university is important to our success, and I appreciate the many faculty, staff and students who are working together to help shape the future of App State — the premier public undergraduate institution in the Southeast.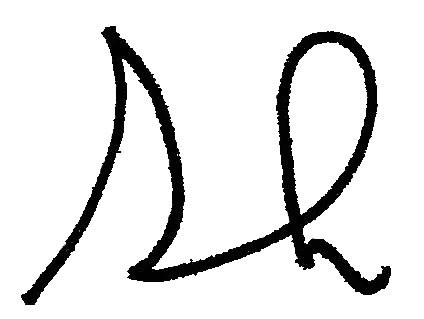 Sheri Everts, Chancellor