Update from Appalachian State University — week of April 5–9
Earlier this week, the UNC System shared that more than 50,000 vaccine doses have been administered through UNC campus clinics — a reminder that we are a vital resource for all North Carolinians. App State is proud to be part of this effort. To date, we have administered nearly 4,000 COVID-19 vaccines at our campus clinics, including 943 yesterday. We welcome and encourage anyone in North Carolina to register for future vaccine clinics on our campus. Our next clinic is scheduled for Thursday, April 15.
Our widespread and multipronged testing strategy has been key to reducing the spread of the virus, allowing us to respond quickly with isolation and quarantine procedures. While Monday's update to our dashboard will report this week's testing and vaccine data, our testing data as of today are below:
So far this week, we have conducted 769 COVID-19 tests with 5 positive results, or 0.65% — our campus numbers remain significantly lower than North Carolina's, which has a latest reported positivity rate of 4.6%.

To date, we have conducted more than 54,000 COVID-19 tests during our surveillance testing events, targeted testing in residence halls and with other student populations, and in our student health center.
Earlier this week, Interim Provost and Executive Vice Chancellor Heather Norris and I signed an agreement with Western Piedmont Community College to create a seamless pathway for students to begin their education at Western Piedmont and complete their degrees at App State. This marks our sixth such agreement with partner community colleges in Western North Carolina, and we continue to develop new partnerships across the state. We are proud to continue the mission of our founders to provide access to higher education and to support the myFutureNC goal of ensuring that by 2030, 2 million North Carolinians will have a postsecondary degree or credential that meets the demands of our businesses and industries.
With national, state and local efforts to return students to classrooms underway, and a nationwide increase in COVID-19 vaccine supply, we are preparing for the full return of students, faculty and staff to campus for the fall 2021 semester. Yesterday, in my regular meeting with the Faculty Senate Chancellor's Advisory Committee and members of my cabinet, we discussed some of the logistics and expectations for this return. We will work with units across campus to develop the return to campus plan. Our return to campus will include stringent safety procedures, and will be informed by the latest national, state and local public health guidance. We will share more information and guidance soon, and will continue to do so throughout the coming weeks.
The UNC System recently launched #EssentialUNC, a campaign to celebrate hardworking faculty and staff across the System, and I am pleased that three of our Mountaineers have been recognized — Ron Elmore, regional director of App State's Small Business and Technology Development Center, and Sherry Street-Tobin and Karalee Cole, both of whom serve as speech-language pathologists in the Communication Disorders Clinic. Our faculty and staff are the heart of our institution and my leadership team and I will continue to share stories of their dedication and innovation with our campus, the UNC System, legislators and media. Our university's recent recognitions are continued evidence of these successes.
The Reich College of Education was recognized for the fifth consecutive year as the national leader for the number of alumni who are National Board Certified Teachers, with 2,178 alumni having earned the national credential to date.

U.S. News & World Report named App State to its "Best Online Bachelor's Programs" and "Best Online Master's in Education Programs" lists, part of the 2021 "Best Online Programs" rankings.

App State has earned gold level recognition from Exercise is Medicine® On Campus for 2021, and we were honored with the 2021 COVID-19 Conqueror badge for our work to make creative adaptations to physical activity programming throughout the pandemic.

Forbes magazine highlighted App State's partnership with AT&T to conduct research designed to help rural communities in the southeastern United States identify barriers and build resilience to climate change. As part of this research, Dr. Tammy Kowalczyk led App State's efforts to provide climate data to help at-risk neighborhoods prepare for extreme weather events.
Across our campus, there is a renewed sense of excitement, hope and optimism as the work of our Mountaineers is recognized, and as we continue to gain momentum in vaccinating our campus and community against COVID-19.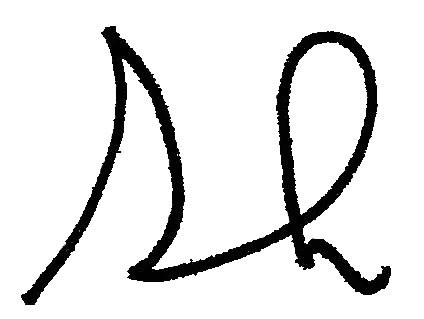 Sheri Everts, Chancellor