Update from Appalachian State University — week of Sept. 14–18
Friday, September 18, 2020
We have been back on campus for six weeks now (having completed our fifth week of classes), and I sincerely appreciate the examples set by our faculty, staff and students in following safety precautions to help slow the spread of COVID-19. We saw an increase in active cases this week, following an increase in testing events after the Labor Day holiday weekend. Additionally, we announced three clusters this week, which, combined, have nine active cases. Still, we are using less than 10% of our currently available quarantine space. A huge thanks to our Emergency Management team and the Case Management, Wellness and Prevention, and Student Health Service staff, who, in addition to their regular case loads, are working hard to respond to the needs of our students who are managing COVID-19 diagnoses.
We all must remain diligently focused on following the 3Ws when we leave our homes and are around others: wear a cloth face covering over your nose and mouth, wash your hands or use hand sanitizer and wait to maintain at least 6 feet of distance from others. As a reminder, the next pop-up testing event will be held tomorrow from noon–5 p.m. at the Rivers Street Parking Deck and the results will be updated on the university's COVID-19 Dashboard.
While our semester looks and feels different, our faculty and staff have made every effort to ensure our campus community still has ready access to exciting and thought-provoking offerings. This week, in particular, our campus virtually hosted several great events.
The 2020–21 webinar series sponsored by the Appalachian Energy Summit opened this week, celebrating a remarkable accomplishment: Working together, the institutions and affiliates in the UNC System have achieved and exceeded the goal set in 2012 of avoiding $1 billion in energy costs incurred by institutions across the UNC System. The latest figures indicate a reduction of $1,030,282,949 in avoided energy costs as compared to the 2002–03 UNC System's energy usage. I applaud Chief Sustainability Officer Dr. Lee Ball and the Office of Sustainability for their continued leadership of this important initiative!


Congratulations to Drs. Curtis Ryan and Alecia Jackson, who were honored with the Chancellor's and Provost's Awards, respectively, during the second annual Research and Creative Activity at Appalachian event. This celebration of faculty research featured digital posters, oral presentations, performances and digital art pieces, which are available for viewing on the event webpage.


The first event of the fall 2020 Hughlene Bostian Frank Visiting Writers Series featured poet Jacinta White. The season will also include novelist Jacinda Townsend, poet Nickole Brown and creative nonfiction writer Graham Hoppe.
Thank you to everyone who joined us and a special thank-you to our faculty and staff who reimagined and executed these events.
Three important reminders to end the week:
Earlier this week, you received an email about the UNC System's Racial Equity Task Force survey, which will be open until Sept. 30. I encourage all faculty, staff and students to use this opportunity to share your thoughts, as your feedback will be invaluable in helping support System-wide change. More information is available here.


Please also take time to complete the 2020 Census, which has been extended until Oct. 31.


Appalachian is committed to civic engagement, and there will be an on-campus voting location for the upcoming election's 20-day voting period. While touring campus locations with the Board of Elections, the university identified Holmes Convocation Center as an alternate location for this voting cycle to better ensure safety and to avoid further disruption of the teaching and learning experience. After this process, the Board of Elections selected the Blue Ridge Ballroom in Plemmons Student Union. While the process to confirm the final location is still underway, Appalachian's long-standing, nonpartisan commitment to hosting a voting site on our campus remains steadfast.
The Appalachian Community continues to adapt and innovate our events, our programming and every aspect of our daily lives. Thank you for upholding and elevating the Appalachian Experience during these uncertain times.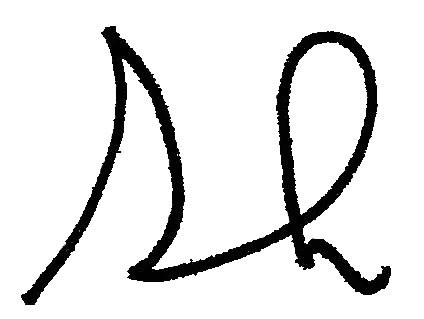 Sheri Everts, Chancellor