Update from Appalachian State University — week of July 27–31
In only two weeks, we will welcome our Mountaineers back to campus. I am proud of the way we have adapted to the challenges of this global pandemic, which has challenged every aspect of daily university life — from how we live and learn, to how we engage and educate. As we work together to adjust to our new safety protocols, we are looking forward to connecting in ways we have not been able to for quite some time. We are building an entirely new learning and living environment, designed to continue offering a meaningful experience for the entire Appalachian Community with safety at the forefront of every decision.
During the UNC Board of Governors meeting last Thursday, infectious disease specialist and epidemiologist Dr. David Weber, who serves as associate chief medical officer of UNC Health Care, gave an informative presentation on COVID-19 that supports the effectiveness of face coverings and social distancing. Notably, he reported on a study that found wearing a face covering reduced the transmission radius of the novel coronavirus by more than half. A recent survey of Appalachian students conducted earlier this month by the Student Affairs Assessment Team and Wellness and Prevention Services shows Appalachian students are "very willing" to wear face coverings, adhere to physical distancing guidelines and practice good hygiene.
The entirety of the Appalachian Experience has been assessed to ensure the appropriate precautions are in place to keep us as safe as possible. Face-to-face classes will look and feel different with social distancing and required face coverings in all instructional areas. For those students who will be learning remotely for some or all of their coursework, our faculty have spent hundreds of hours over the summer to develop compelling and engaging learning experiences. Campus Dining staff have also implemented many new safety measures while ensuring students have access to quality food through Campus Dining as well as through contracts with GrubHub and local food truck vendors. You can learn more about the changes to Campus Dining in this video. Additionally, Student Affairs is ensuring health services, wellness and prevention services, and student activities are available in new and safer ways. Students and their families can learn more about student life here.
As we receive new information and guidance from the UNC System, state and local public health, the state legislature and other key oversight agencies, we work to determine what it means for our campus and share with the Appalachian Community as quickly as possible any new guidance and information, as well as any steps we take in response.
As I mentioned in my message to campus on July 18, the UNC Board of Governors has asked all UNC System institutions to conduct financial scenario planning exercises. This afternoon, the UNC System released scenario planning documents for all campuses. While we are not facing 25%–50% budget cuts at this time, I want to emphasize it is important to responsible fiscal planning that we engage in budget scenario planning.
Decisions made by the Board of Governors have a direct impact on our university, and Appalachian's leaders work diligently to ensure our priorities are heard and considered. My positions on the budget and finance and capital construction committees give me insight and a voice in these important areas. The recent Board of Governors meeting resulted in decisions that are important to our university: A motion was approved for the 2020–21 Operating Budget Allocations, which included $5 million for Appalachian for enrollment change funding. Vice Chancellor for Business Affairs Paul Forte and Vice Chancellor for Student Affairs J.J. Brown presented to the strategic initiatives committee about Appalachian's approach to student health services, particularly our decision to begin billing our students' insurance companies to gain additional revenue we can re-invest in further resources for students, such as telehealth options.
On Saturday, Chief Diversity Officer Dr. Willie Fleming shared an update from an important meeting held last Tuesday. This meeting addressed initiatives and progress underway, and set up a way that university administrators can be accountable to students, faculty, staff and alumni for accomplishing these objectives. Many conversations with students have taken place since that time, and they continue. We are committed to continuing to push ourselves and our university forward. If you have not done so, I encourage you to read Dr. Fleming's message and spend some time with the chart he presented at the meeting. You can find both here.
We are charting new territory, for certain. In these times, it is more important than ever to stay focused on our academic mission and our commitment to enhancing the quality of life for every member of our community.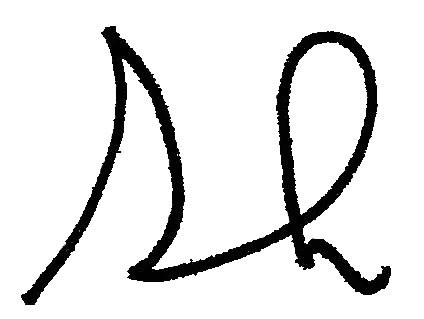 Sheri Everts, Chancellor