Update from Appalachian State University — week of July 6–10
This week, I hosted a discussion with Vice Chancellor for Student Affairs J.J. Brown and Michael Davis, our new Student Government Association president. I also attended listening sessions with academic departments, including Interdisciplinary Studies, Mathematical Sciences, Leadership and Educational Studies, and Social Work. At each meeting, I heard the conviction of the participants as they shared concerns and asked questions about the logistics of the fall semester in the context of COVID-19, how we plan to keep our faculty, staff and students safe, and what we are doing — or plan to do — to foster cultural change on our campus.
We are considering all possible scenarios and confirming as many specifics as possible while also awaiting further guidance from Governor Cooper and the UNC System. Governor Cooper's announcement expected next week about the next steps of his phased reopening plan will be an important indicator for us. I appreciate the collegiality of our faculty and staff, and the patience of our students, as we all work toward the best solution for continuing instruction in the fall. I know all of us want the safest possible learning environment and I appreciate those who are working on this.
We have added more information about course delivery to our coronavirus website, which includes important information about what to expect in the fall. You can view the Course Delivery page here. Additional information about student life, COVID testing and training modules for health and safety expectations is forthcoming.
As we work to protect the collective health of our community, it's essential each person in the Appalachian Community recognizes their individual responsibility. It is up to each of us to follow all recommendations, including wearing face coverings, practicing physical distancing and self-reporting any tests for COVID-19. Full guidance on these topics can be found on the Returning to Work Safely page of our coronavirus website, under the "Phased return of staff and faculty" section.
We are not alone in rising to the challenges presented by COVID-19. This pandemic necessitates the utmost cooperation within our community, and we are fortunate to have strong relationships with partners throughout the town, county and region. To date, Appalachian has worked with AppHealthCare to donate 200 disposable surgical masks and to deliver approximately 435 meals through Appalachian's Campus Dining to students and community members under isolation and quarantine. You can read more about our partnership with the community here.
The Project Management and Implementation Team continues its important work coordinating preparations for fall semester and beyond. These weekly updates are important, as they respond to frequently asked questions that are emailed to many across the institution, as well as the questions and comments submitted via the "Continuity in the time of COVID-19" page of the university's coronavirus website. We are working to provide important information and answer questions to the best of our current ability in as timely a fashion as possible. You can read all of the latest updates, including today's update, here.
As we continue to do our very best to support our students, faculty and staff, I would like to thank Dr. Jesse Lutabingwa, Associate Vice Chancellor for International Education and Development, for quickly reaching out to our international students with resources and support this week. Our international students, faculty and staff enrich our culture and are valued members of our community, and we will continue our support for them. I would like to ensure the campus community is aware of the statement of support for our international students, which I echo wholeheartedly, and I assure you the excellent team in the Office of International Education and Development is working diligently to support our international students.
Finally, I am pleased to welcome Lamont Sellers as the new director for intercultural student affairs. He comes to Appalachian having previously served as the associate vice president for diversity at the University of South Dakota. Identifying and hiring a new director has been a priority this year for the Division of Student Affairs, and I am confident Lamont will be a tremendous leader at Appalachian.
We have difficult decisions and work ahead of us — and hard questions to answer. Thank you to everyone in the Appalachian Community for continuing to give of your time and efforts as we move forward.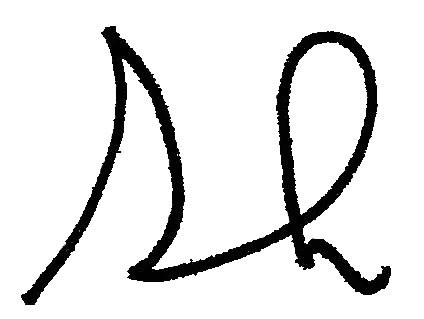 Sheri Everts, Chancellor