Update from Appalachian State University — week of June 29–July 2
With the fall semester approaching, we are continuing to assess and evaluate the needs of our campus community. Last week, Interim Provost Heather Norris and I reached out to all 43 academic departments to schedule individual department meetings. We want to hear from our faculty colleagues and answer questions they have about the coming days and weeks. This week I also met with the Black Faculty and Staff Association, a team focused on donor and alumni engagement, and a group focused on establishing operational protocol recommendations for Campus Dining, Camps and Conferences, Parking and Traffic, the University Post Office and the University Bookstore. I am very appreciative of the immense amount of work these dedicated faculty and staff perform in support of continued and improved university excellence.
I also toured Sanford Hall to check on the construction progress, and Anne Belk Hall to see some strategies underway, as we prepare our campus for fall semester and beyond, including reconfiguring classrooms to accommodate 6 feet of physical distancing. We have been running simulations, looking at classroom capacities, assessing all available space (including administrative space) for additional classroom use, and working to balance the course delivery options (face-to-face, fully online and hybrid) to meet the needs of each academic discipline and department — all while providing the best possible academic experience for our students. While we hope and expect to have our students back on campus this fall, we are also making plans to pivot to online delivery in the event it is necessary. With the complex and ever-changing nature of the pandemic, our faculty have been sharing their questions and concerns with university leadership. You can read an open letter Interim Provost Norris and I shared with them earlier today here.
Each member of our leadership team is exploring the role of diversity and inclusion initiatives in their systems and processes, and identifying areas for improvement. Right now, it is important that we better communicate the resources we have in place, so we have expanded support to Chief Diversity Officer Dr. Willie Fleming to help increase the visibility and accessibility of his office's important work as well as resources for Black faculty, staff and students, which you can access here. You can also read regular messages from Dr. Fleming about the efforts in place and planned on the Diversity and Inclusion website.
Appalachian's faculty members continue to use their expertise to offer valuable perspectives on this global pandemic. Recently, the Office of Research awarded internal grants to eight multidisciplinary faculty teams exploring COVID-19 research related to the spread of the virus in nursing homes and social distancing on greenways and trails, among other topics. Additionally, App State faculty collaborated with the North Carolina Institute for Climate Studies to research the relationship between COVID-19 transmission and weather.
We can all be proud that earlier this week, Dr. Baker Perry, a professor in the Department of Geography and Planning, was featured on National Geographic Channel's special program "Expedition Everest," which details the trek of a team of researchers, including Dr. Perry, to install the two highest operating automated weather stations in the world on Mount Everest. Our faculty members do tremendous work on and off campus, and our students are fortunate to learn from these respected professionals.
Across the university, we are critically evaluating every piece of our societal puzzle — from how we can host safe, socially distanced classes, to continuity in the important research, teaching and service work of our faculty, to the additional resources needed for our faculty, staff and students of color. While providing these resources is critically important, we must look to the sources of inequity and trauma present and take real action to remove the causes, to ensure our campus is a safe and just space for all.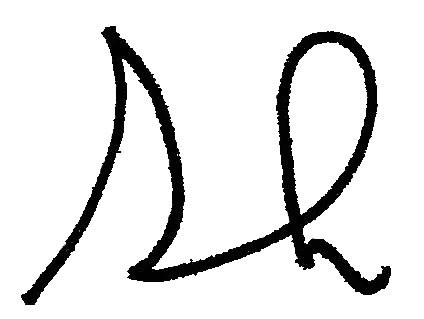 Sheri Everts, Chancellor