Update from Appalachian State University — week of June 22-26
Friday, I had the opportunity to share university updates with Appalachian's Board of Trustees, and to help welcome new Staff Senate constituency representative Kelli Wilson to her first board meeting, as well as Student Government Association President Michael Davis, who was sworn in as a voting member of the board by Judge Rebecca Eggers-Gryder, a 1983 graduate of App State. You may read my full remarks here.
I welcomed the chance to showcase the work taking place at Appalachian as we confront two of the most important issues to hit higher education in our lifetimes: a global pandemic and the exposure of systemic racism. Notably, I shared with our Trustees our evolving plans for a phased return to campus as well as the strategies we have implemented to continue to build a culture of inclusive excellence on our campus.
One important change that will be in place before classes begin in August will be new names on our residence halls. Appalachian's faculty, staff and students have worked diligently to research, assess and make recommendations regarding iconography on our campus. We recognize the names of our buildings are a reflection of Appalachian's values and priorities. We are re-naming Lovill and Hoey halls so they may echo our commitment to creating an environment that is welcoming, safe and respectful to our Mountaineers and to all those who visit our campus. Additionally, because many of our students choose Appalachian, in part, because of our stunning location, we welcome the opportunity for our students to build a stronger connection with the local geography, geology and biology.
Chief Diversity Officer Dr. Willie Fleming champions this work taking place across our campus, though we know the work belongs to all of us. Last week, he began sharing regular updates broadly with campus. These updates, as well as the significant milestones we have achieved in recent years, resources, support services, and important information about initiatives and programming, are all available at diversity.appstate.edu.
We miss our students and are looking forward to welcoming them to campus, and yet we are not naïve about doing this during a global pandemic. As Governor Cooper confirmed in his press conference Wednesday in which he extended Phase 2 of North Carolina's re-opening, the percentage of positive COVID-19 cases in North Carolina remains elevated. President Roper, in consultation with UNC System Chancellors, continues to watch these numbers for how they might impact our plans for the future. As we look at a variety of scenarios for a return to campus, we recognize one likely scenario might mean we pivot to online instruction. As we continue watching the numbers, I, along with my leadership team, continue to appreciate our partnerships with faculty and staff, as well as continued conversations with student leaders, to ensure the safest path forward. Next week, interim Provost Heather Hulburt Norris and I will begin our meetings with academic departments across campus to discuss concerns and develop solutions as we strategize plans for the fall. The Project Management Implementation Team sends weekly updates to campus with additional details, which you can read here.
Each week brings new questions and new concerns. We are engaging groups across the university to assess conditions and plan for every scenario to keep our Mountaineers safe, and we are actively taking into account the Appalachian Community's thoughts and insights as we find the best path forward for our university.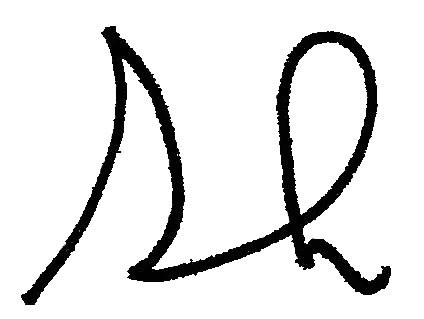 Sheri Everts, Chancellor